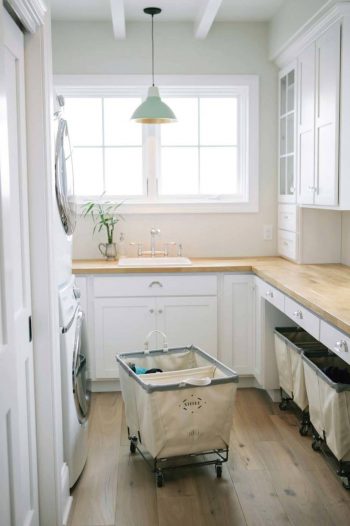 Rolling carts in the laundry room are a must. Not only do they keep things organized, but they make them much more accessible as well.
Hang laundry baskets from the wall for more organization. Designate one type of clothing per basket so you can be more efficient.
You often have space between your washer, dryer, and the wall, so use that space for shelving! Stick a pull-out shelf to store laundry supplies.
Floating shelves are also super helpful in the laundry room. They take up barely any space but allow you to store a lot more.
Take your laundry supplies and put them in Mason jars. This keeps them more organized and they take up less space than in the bulky boxes from the store.