Sometimes cars are just stinky. Maybe yours smells like last week's fast food. Or maybe one of your kids got sick. Perhaps you took the dog for a ride and, well, stuff happens. Here are 10 easy ways to get your car smelling nice again.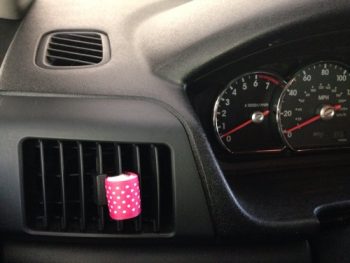 1. The Clothespin Trick
No, really! Grab a clothespin and glue on some of those crafty pom-poms or cotton balls. Take your favorite essential oils and drop some onto the cotton, then clip it on your vents. When the heat or air runs over it, you'll fill your car with a pleasant scent.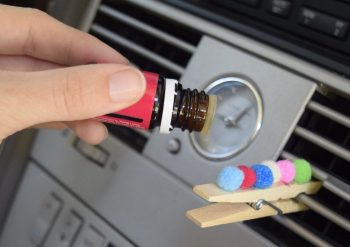 2.  Make Your Own Air Freshener
Pick up some of those laundry scenting granules (such as Downy Unstoppables) and pour some into a mason jar. Put the lid on and poke some holes, and you've got an air freshener that fits just right in your cup holder. You can use the same concept with cubes of scented wax (beanie melts).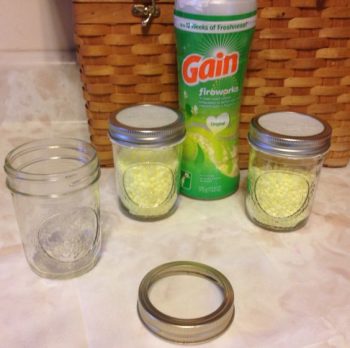 3. Make Some Sachets
Using little organza bags you can find at any craft or party store (usually filled and used for party favors), fill 'em up with more of those laundry scents and tie at the top. You can tuck those under seats or other little nooks and crannies.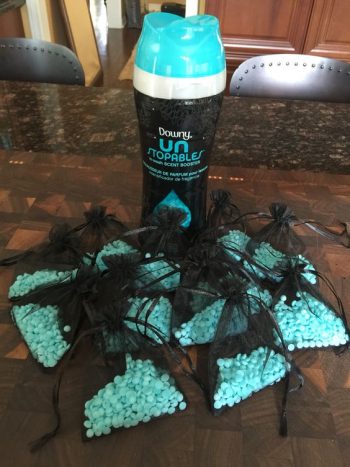 4. DIY Spray
Grab a small spray bottle from the drug store. Add some rubbing alcohol and a few drops of your favorite essential oils, plus a pinch of salt. Whenever the car gets stinky, just spray the odors away.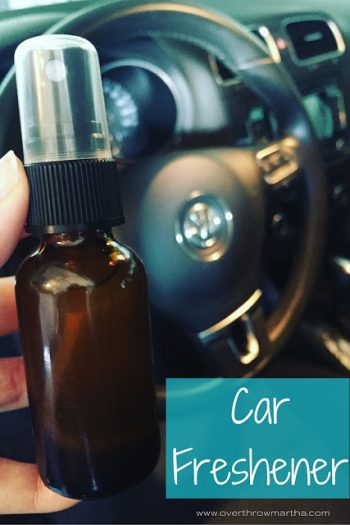 5. Make a Tiny Wreath
At the craft store, pick up some felt balls and connect with with a needle and thread. Drop on some essential oils, then tie a ribbon around it and hang it from your rearview window. Add more oils as needed. Just make sure it's small so it doesn't obstruct your view. Some local laws don't even allow you to hang things here, so it never hurts to check on that.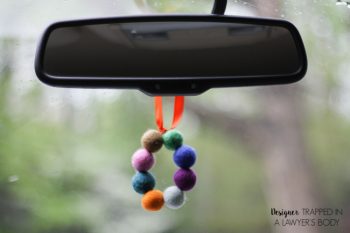 6. Homemade "Febreeze"
Did you know you a make your own fabric refresher with fabric softener, baking soda, and water? Use it on your car's upholstery to get rid of odors.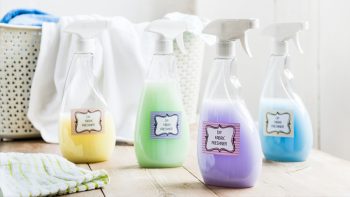 7. Get Crafty with Herbs
You can make little bandana bags, or use the same organza bags you see above. This time, fill them with your favorite dried herbs, spices, teas, and more. Tuck them anywhere or hang from your mirror.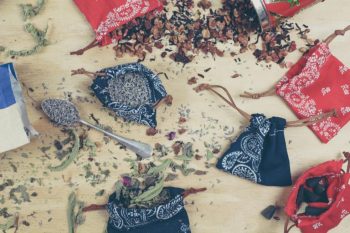 8. Get Rid of the Source
If your car is consistently stinky and you can't seem to figure out why, you may have some other issue such as mold. In this case, an A/C odor treatment works best. After you've eliminated the problem, you can use the other methods for a fresh scent.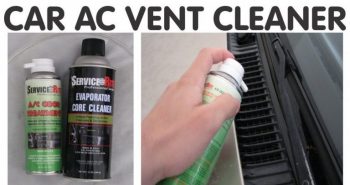 9. Go Natural
Cut a disc from a thick tree branch or some other piece of scrap wood. Drill a hole and add a piece of string or leather cord. Soak it in essential oils and, if allowed, dangle it from your rearview mirror. 
10. Essential Oil and Rice
Using the same concept as the breathable bags or mason jars, you can fill them with rice and add essential oils. Anytime the smell starts to fade, give the bag or jar a shake to revive it.