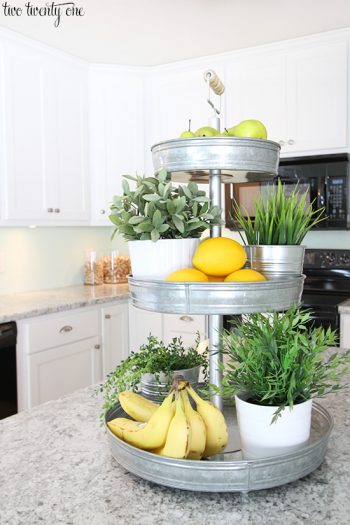 A great way to organize your kitchen and add some storage space is to use a tiered stand. Whether it's two, three, or more tiers, a tiered stand gets you more space without taking up more counter space.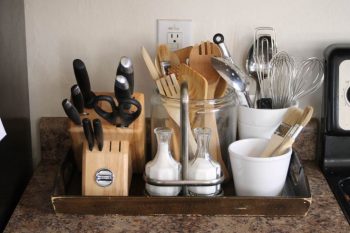 Another great way to organize your kitchen us with a tray. This helps you section off parts of your kitchen and different supplies so that things don't slowly creep into the whole kitchen.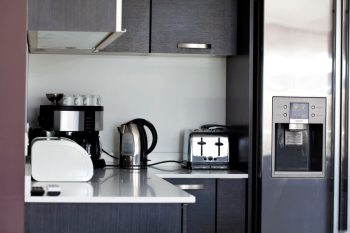 If you're in a hurry, then a great way to organize your kitchen is by putting away appliances. This cleans up counter space, reduces clutter, and makes your kitchen look great.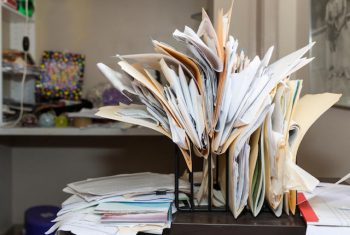 One of the biggest problems in the kitchen is paper clutter. Get a mail organizer to help keep things nice, clean, and super organized.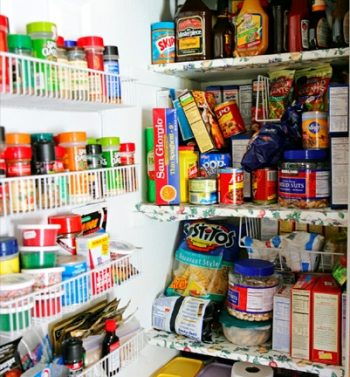 In order to get your kitchen organized, then you need to be willing to throw stuff out. Go through your pantry, freezer, and fridge and get rid of any food that is expired, that no one eats, or that's been sitting around for a while.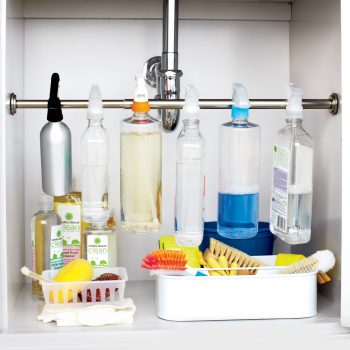 For your cleaning supplies, add a tension rod underneath the sink. Hang spray bottles, gloves, and other similar items from the rod and then store things beneath them.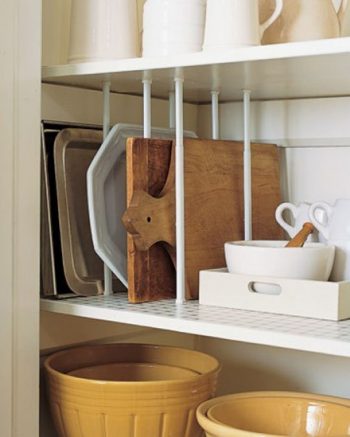 You can also use a tension rod to store and organize your cutting boards, lids, containers, and other items. Just stick them in a cupboard vertically and start organizing.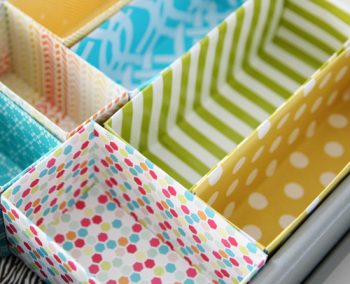 Junk drawers are a classic aspect of any kitchen, and it's okay to have them. Just make sure they're organized. I like adding little containers to keep my junk drawer organized.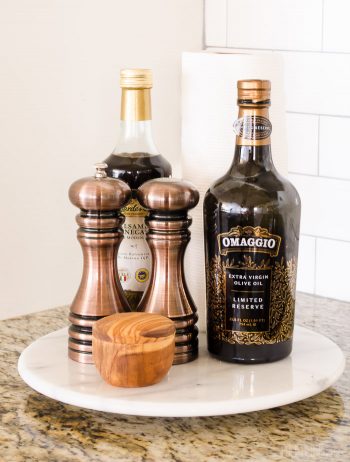 Make things so much more accessible and better organized by using a lazy Susan. You can use this to store spices, recipes boxes, or anything else you may have.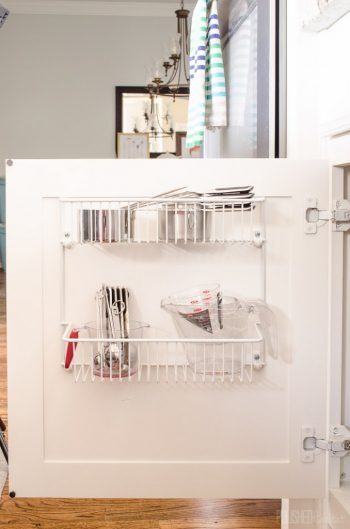 Add an over-the-door organizer to your cabinet or pantry to add some storage space and keep things organized. You can use this for big or small items, whatever you need it for!