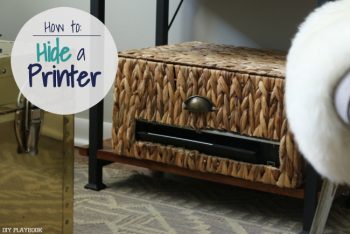 Hide your printer by finding a cute basket you can set it inside. You can lift up the lid to put the printer inside and cut some slits for the paper to come out and for the cords to fit out of the back.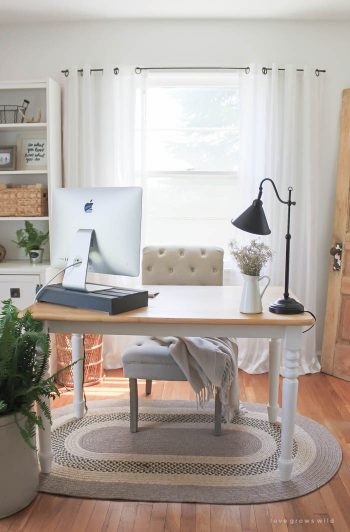 Hide your cords in your office by stapling them under your table and down the legs to hide them and keep them out of the way.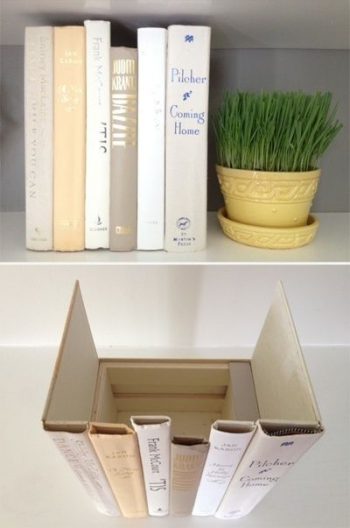 Get some hidden storage space from old book covers! It will fit in with your office decor and also function to hide valuables if you want to.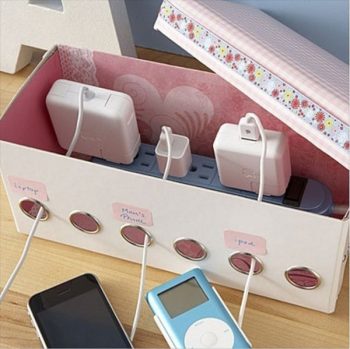 Make your own office charging station that will hide your cords but also allow you to charge multiple devices all at once in your office. This way you won't have to go looking for your chargers!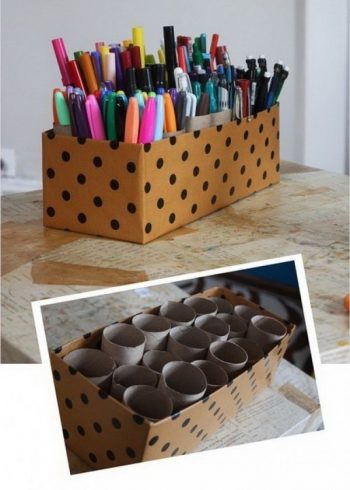 Go a step further with organizing your writing utensils! You can use toilet paper rolls to make better dividers so that you keep your markers, pens, pencils, highlighters, etc. all separate from each other yet easy to find.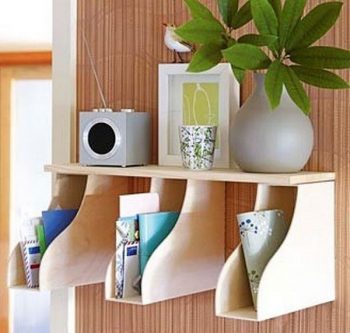 Attach some magazine holders vertically to a shelf in your office for a creative way to organize. This will allow you to be able to slide items in and out of them easily!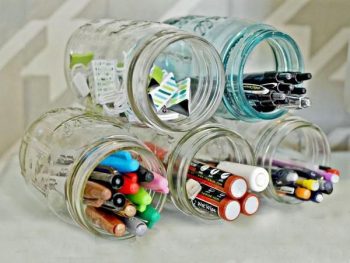 Use some jars to store your office supplies and stack them however you would like so that you can pull items out when you need them. The clear glass makes them easy to see and the tops are big enough to reach your hand into when you need to.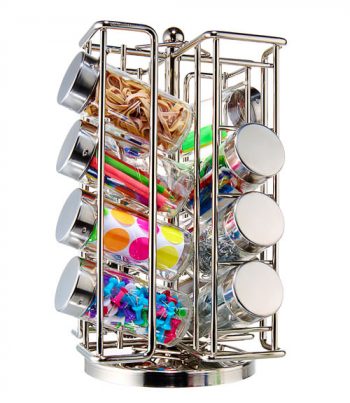 Use a spice rack to store small items like paper clips, brads, rubber bands, thumbtacks and other items you have. It's best to have a spinning spice rack so that you can turn it around and see everything that's inside.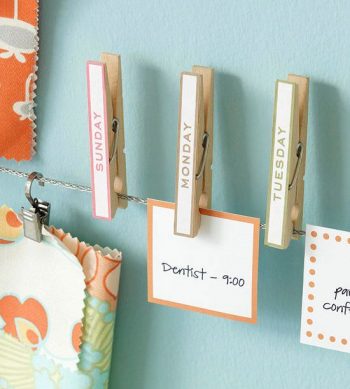 Make your own calendar/to do list with some clothespins! You can leave notes and reminders on the days of the week you have appointments or need to accomplish tasks so that you don't forget.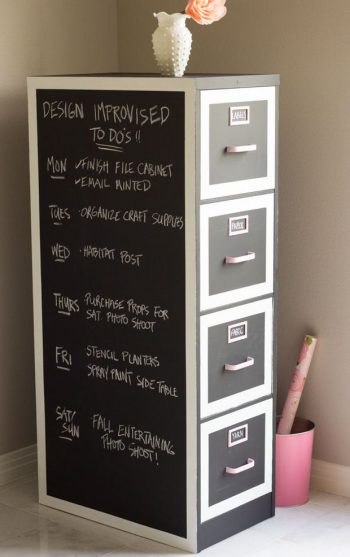 Use chalkboard paint on your file cabinet. Not only will it make it look more modern and updated, it will also double as a place to keep notes in your office!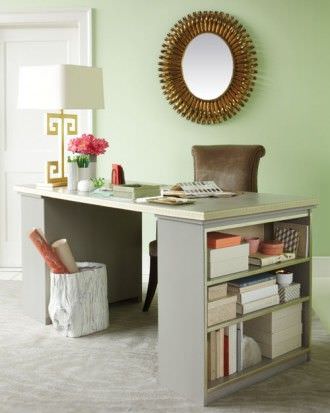 Build your own desk by using some book shelves and an old door or wooden top. This looks unique, can be made in the size that you desire, and gives you lots of storage space!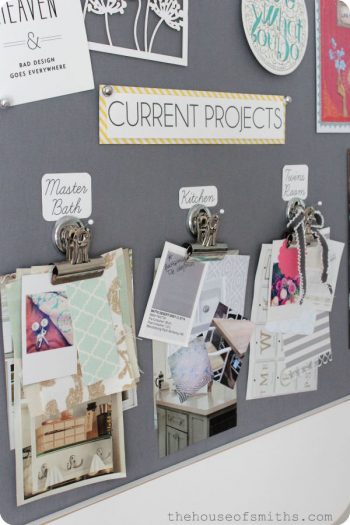 Make a project board to store the materials you need and organize it with some labels.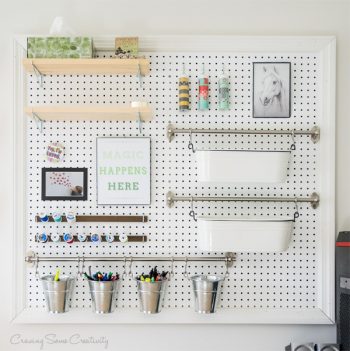 To have a giant organized wall that will keep everything in one place, use a pegboard! The nice thing about having this in your office is that you can change it up whenever you would like to by moving the items you place upon it.