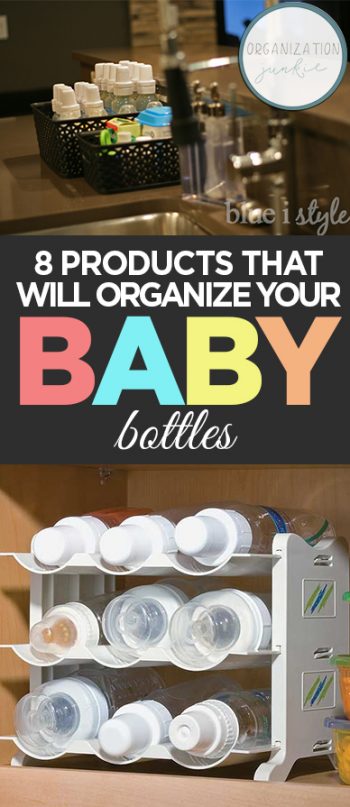 When you have a baby in the household, organization becomes even more important. Take all those bottles, for example. When I had babies, I can't count the number of times I opened up a cupboard and got hit in the head by one falling from a shelf. If you're looking to keep them clean and organized, here are 8 products you've gotta have.
1. Playtex SmartSpace Baby Bottle Brush
This brush is compact and easy to store, and the bristles won't scratch. There's even a nipple brush that stores in the handle.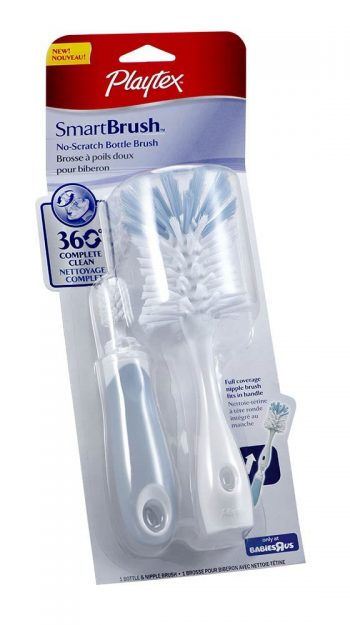 2. Kuddly Kids Drying Rack
The grassy design of this drying rack means it'll fit different sizes and shapes of things. From pacifiers, to bottles, nipples, and small dishes, you can just stick 'em all in.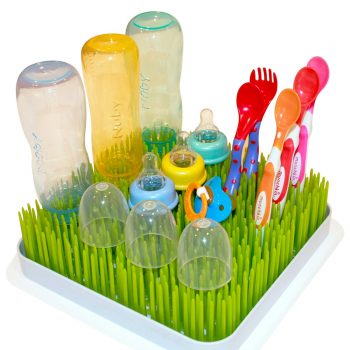 3. OXO No-Tip Dishwasher Basket
All those small parts! You really need a basket to put them in. From bottles to sippy cups, nipples, and baby dishwear, you'll never lose anything in the bottom of your dishwasher with this contraption.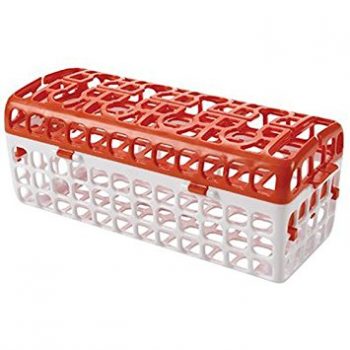 4. PRK Bottle Organizer
How clever! Keep all your bottles together in one compact space, and when you take one out, the rest of them roll forward for easy access next time. No more falling bottles.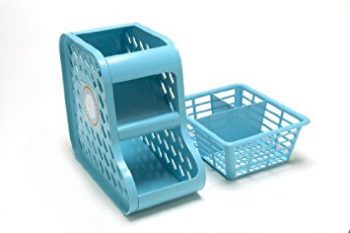 5. Medela Micro-Steam Bags
Sanitize two bottles at a time, right in your microwave!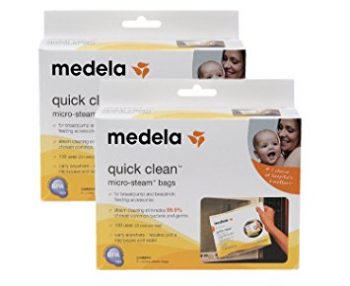 6. Divided Cabinet Organizers
If you want to go the simpler route, some organizers for your cabinets are a good idea. Pick up a few trays and use one for bottles, one for nipples, and another for lids, etc. Label or color-code them to make things easy to find.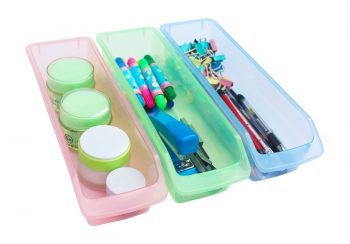 7. Skip Hop Double Bottle Insulated Bag
When you'll be gone for a while, you might need to take a couple of bottles with you. Keep them cold easy to find inside a larger diaper bag.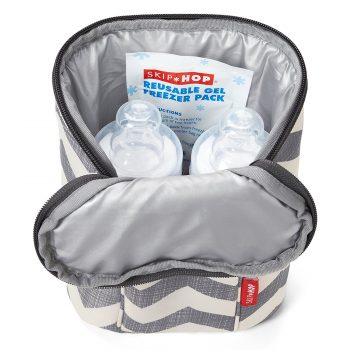 8. Spinning Rack
This spinning drying rack is similar to others on the market. When everything is dry, you can store it in a cupboard. The spinning makes it easy to find what you need, and it holds up to 16 bottles. It even folds flat when you aren't using it.