If you're a fashionista or just a shoe enthusiast, you might have dozens of pairs taking up room in your closet. How do you store them all? I mean, since you certainly can't get rid of half of them, you need a way to store them all in the space you have, right? Let's take a look at some genius shoe storage hacks.
1. The Ladder Shelf
This shoe ladder is a pretty simple DIY project that will store a whole lot of shoes! You can even keep it outside the closet to show them all off.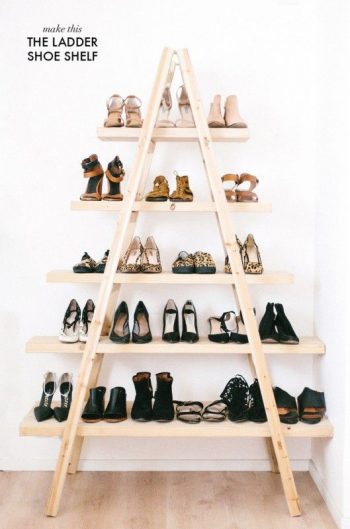 2. The Cubby 
There's nothing like this apothecary-inspired shoe cubby to hold plenty of shoes in a compact space. Here's how to build one yourself.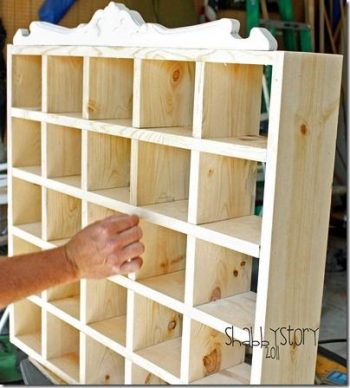 3. Stackable Crates
Stacked on top of each other every which way, simple and inexpensive wooden creates can hold your shoes in a closet, mud room, or next to the front door. Paint them and stack them however you like, and you'll always match your decor.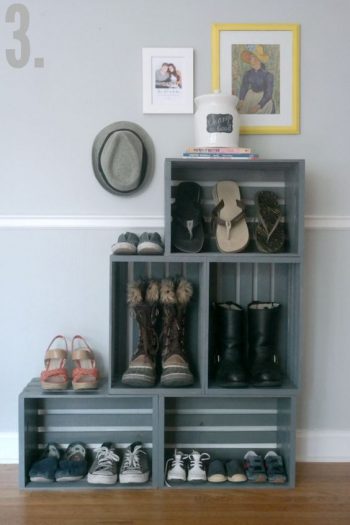 4. Grid for Your Heels
This simple metal grid can hold all your heels. Lean it up against a wall in your closet or bedroom.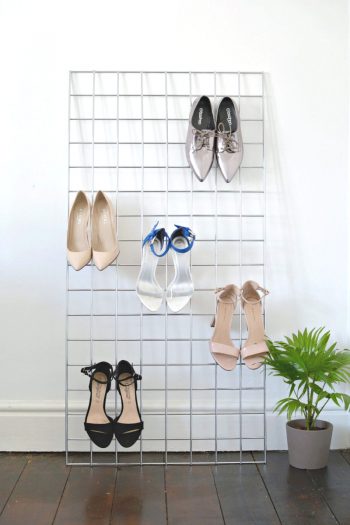 5. The Shoe Library
Who ever said bookshelves are only for books? With an inexpensive IKEA bookshelf or even a thrift-store find, you can store a ton of shoes in a vertical space that doesn't take up a lot of floor area.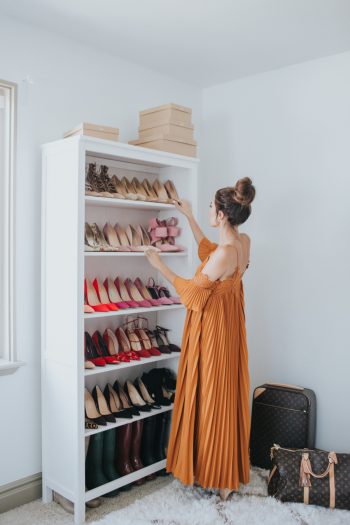 6. Cheap Triangle Cubby
If you're into cheap solutions, you can't beat making your own shoe storage solution with cardboard and duct tape. Just don't put wet shoes in this one. Hey, if it's in your closet where nobody can see it, and it keeps your shoes from being scattered all over the floor, isn't that the whole point?