Keeping a car clean is probably one of the most difficult things to do. There are tons of tiny cracks, vents, and other hard to reach places. Plus, there's that area under the seat where items go to get lost forever. Fortunately, we have compiled a list of 15 incredible hacks to keep your car looking it's best. People may even think you got it detailed!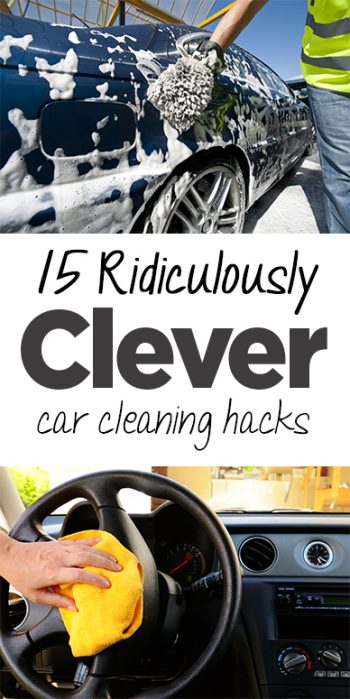 AC Vents
Use a cheap foam brush from a previous crafting escapade to clean out your air conditioning vents. Keep a vacuum handy to suck up the dust as you brush it out. A ton of grime gets built up in this area. You don't want to be breathing in dust particles or other gunk, so it is definitely a good time to clean those out! Your car will already smell so much fresher!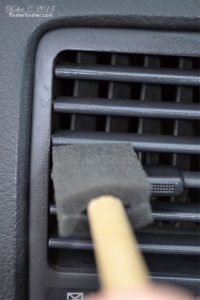 Replace The Air Filter
Is there a musky smell you just can't seem to get rid of? It might be time to change your air filter! The air filter sucks up all sorts of leaves and gunk, so you could be smelling that. Just be sure to check and see if your car has a removable air filter.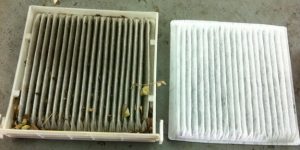 Remove Junk
You know that grime and dirt that seems to be embedded on the handle and arm rest of your car door? Here's something to finally get rid of that! Use an old toothbrush and some soapy water (dish soap works best!) to remove all of the built up grime.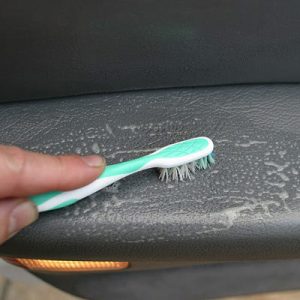 Polish the Leather
Mommy Footprint came up with this awesome idea to replenish your leather seats. Instead of buying leather cleaner, or special upholstery wipes, use olive oil instead! It is definitely a cheaper method, and it's totally natural. Simply apply a small amount of oil onto a clean rag and rub it in circles on your seats. Be sure to apply sparingly, as a lot goes a long way.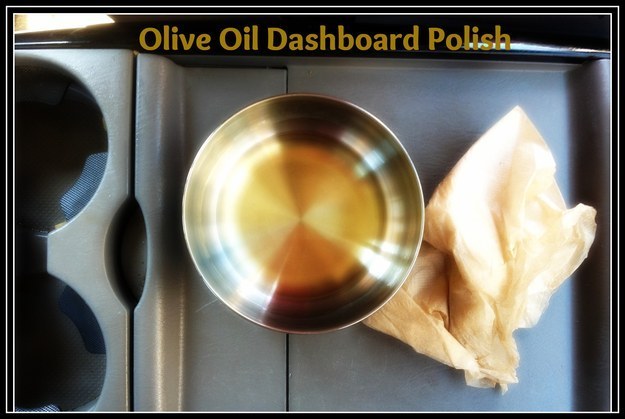 Bug Removal
There's no need to rush to the car wash to get rid of all those dead bugs after a long road trip. All you need is a dryer sheet! Simply wet it, and go to work! The dryer sheets work magically, and all of the bugs come off easier than they would with a water hose. Plus, they don't have to be new dryer sheets, a used one works just as good.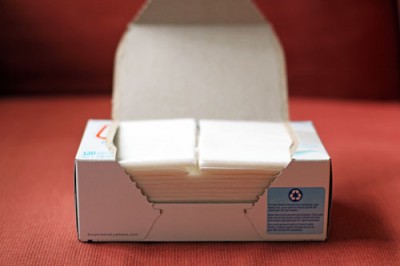 No More Animal Hair
Instead of spending hours vacuuming up all of the animal hair on your seats, use a squeegee and a spray bottle instead. Mist the spray bottle (full of water) on the seats and use the squeegee to loosen the hair. All that's left is to vacuum up whats left!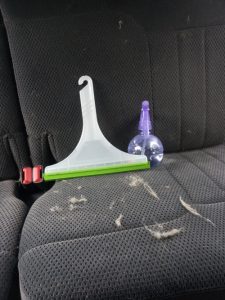 Uncrumb Your Seat Corners
It is amazing how many crumbs, and other unidentifiable substances get stuck in the cracks of your seats. They look awful, and it is even worse trying to clean them all up! Use a fine bristled toothbrush to crush out any crumbs, then vacuum them up. Idea from here.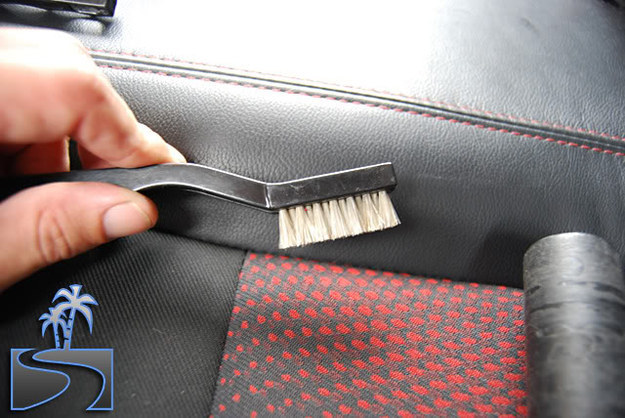 Floor Mats
Instead of spending money replacing your floor mats, try just washing them instead! Spray some stain remover and throw them in your washing machine. It's just that easy, and this will make the biggest difference in your car! Idea from All Things Thrifty.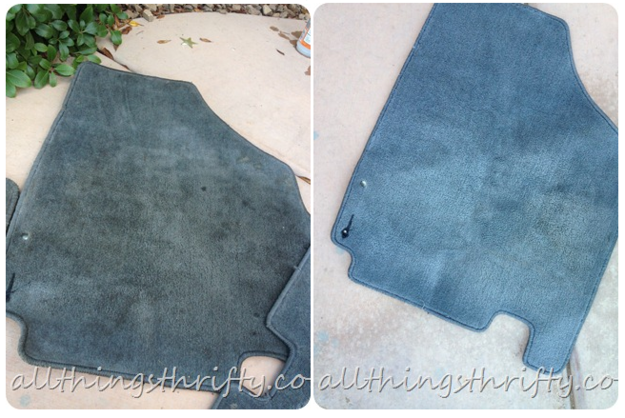 Cupcake Cup Holders
If the cup holder's are the dirtiest part of your car, prevent the mess from ever happening! Place a silicone cupcake liner in the bottom of your cup holder. This will catch any crumbs, spills, and keep your cup holders from getting sticky. Just throw them in the dishwasher when it's time to clean!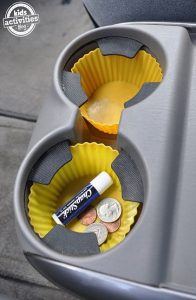 Clean the Cracks
Use a flat head screwdriver with the head wrapped in a cloth rag to remove all the crumbs from the cracks on your dashboard or anywhere else. Use a vacuum to suck up the gunk, and use a different area of the cloth when it gets dirty.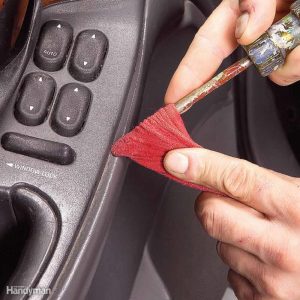 Stop the Smear
There's nothing worse than a pair of windshield wipers that never seem to get your windshield clean enough. If a smeary windshield is what's ailing you, wipe down your wipers with some rubbing alcohol. It looks better, and this will extend the life of your wipers.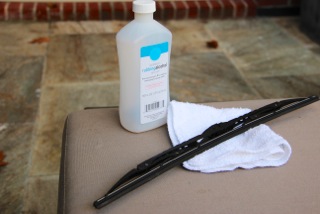 Window Hack
Before wiping down your window with cleaner, make sure it's rolled down! This will allow you to full clean the window, and it won't leave that ugly line across the top!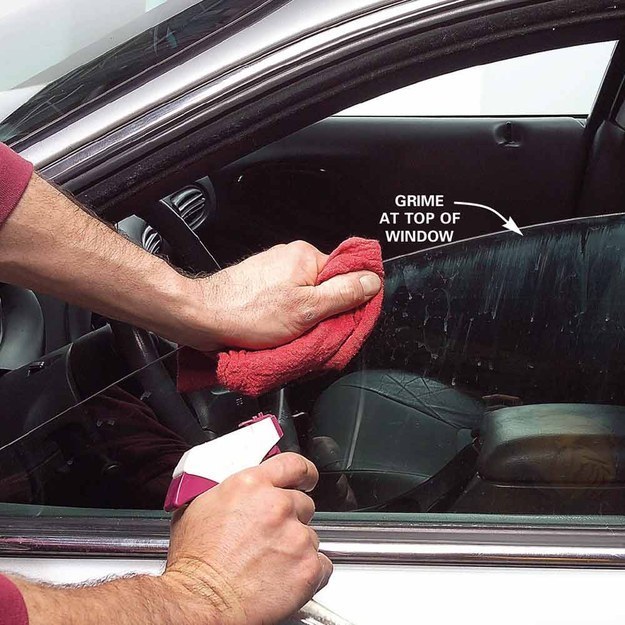 Headlight Hack
If you can't seem to see clearly in front of you, it may be time to shine up your cloudy headlights. Instructables has an easy and effective way to do so! All you need is some toothpaste, a clean rag, and water for rinsing. You'll be amazed at how much brighter they are!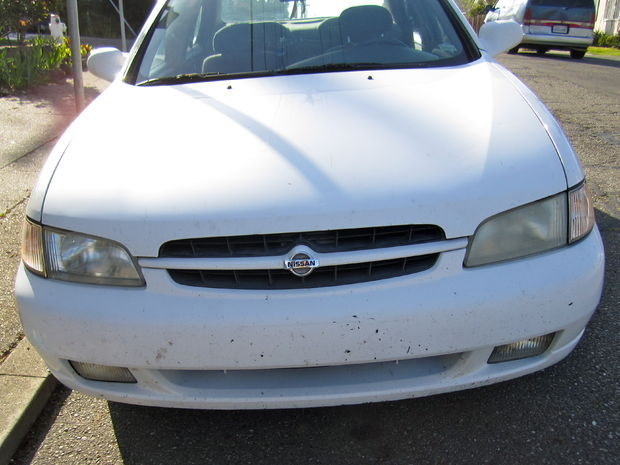 Keeping It Fresh
You've spent a solid amount of time cleaning your car, it's only natural that you would want to keep it looking that way! To keep things fresh, but some baking soda in a mason jar with a few drops of your favorite essential oil (I find that Lavender, or a Purification bled works best).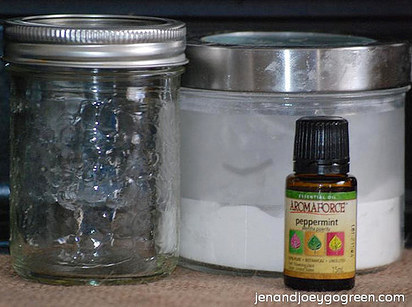 Clean the Car Seat
This is likely the most dreaded area of your whole car. But using this tutorial from Ask Anna will make the job at least somewhat tolerable.