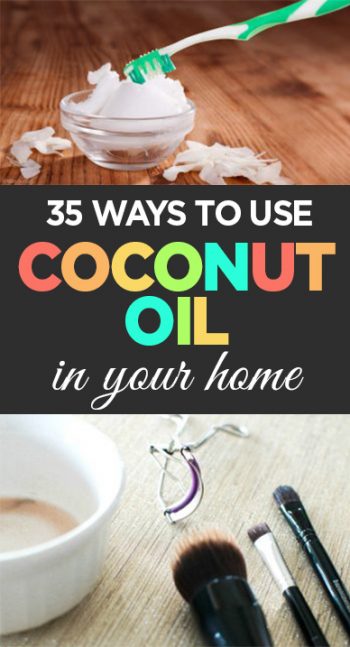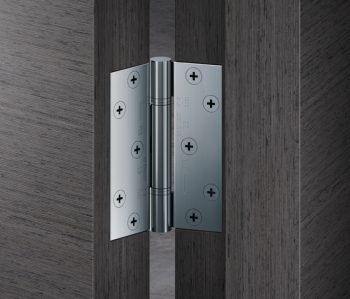 Don't suffer by listening to those obnoxious and frustrating squeaky hinges. Just take a bit of coconut oil and lube the hinges until they're silent as a mouse!
For scuff marks on the floor, all you need is a little coconut oil! Put it on a rag and then gently rub the scuff mark until it comes out of the floor.
We all, unfortunately, have had gum get stuck in our hair. Whether it's kids or just a mistake, it's never fun. Gently rub some coconut oil in your hair, working at the gum, and it should help it come out just a bit better.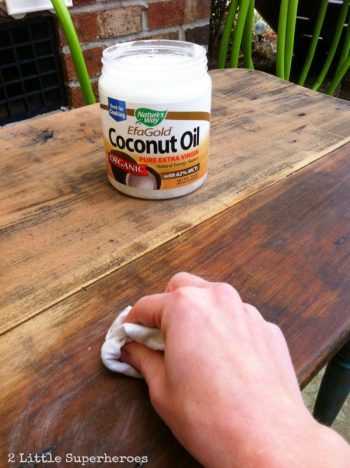 Did you know that coconut oil could be used to polish furniture? That's right; it's inexpensive and you probably have some laying around your house. Just make sure the material of the furniture is compatible.
More specifically, you can use coconut oil to clean and moisturize leather. Double check to make sure your type of leather can be used with coconut oil and, if it can, put some on a rag and lightly rub it in until the leather is soft and smooth again!
Whether it's sticker gunk left over or gum in the carpet, coconut oil can be used to remove all sorts of sticky substances. Simply rub the oil into the substance and continue until it's gone!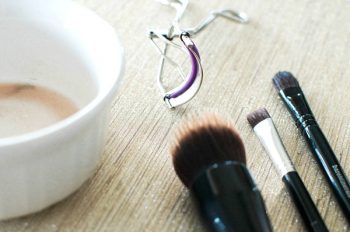 Combine coconut oil and dish soap and use the mixture to clean your makeup brushes. Just rub the brushes in the mixture, wash them out with cold water, and repeat until your makeup brushes are like new again!
Put some coconut oil in a rag or cloth and then wipe down your stainless steel appliances. This will make them shine and gleam again like new!
After a long car ride, the hood of your vehicle is probably COVERED in dead bugs and other gross things. A bit of coconut oil applied to it, however, can get those stuck on bugs right off!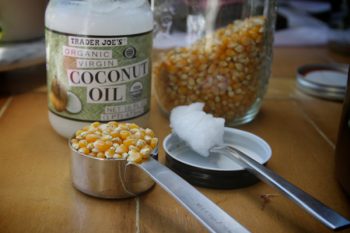 I love using coconut oil to pop popcorn. It's so much healthier than butter or other bad oils, plus, it makes it taste better!
Rub some coconut oil into your skin every day or so to get dry skin much smoother. You can use coconut oil as a moisturizer for dry and cracked skin.
When you go out to garden, put some coconut oil on your tools first. This will keep dirt from sticking to the tools, making them so much more efficient!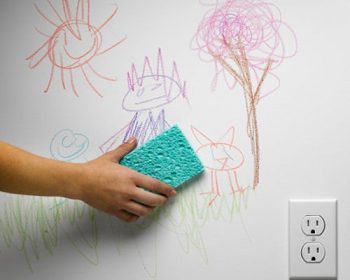 If your kids decided to make crayon art all over the walls, it's okay! You can use coconut oil to wipe away the crayon (if it's fresh), and keep it from setting in.
If you're not a fan of chemicals and store bought sunscreen, then just make your own! Coconut oil (mixed with a few other things) can make a great sunscreen to keep you and your family safe. Look up some recipes online and choose the one you like the most.
If you have dry hair, then use coconut oil as a natural conditioner. Simply rub it into your hair, put a shower cap on, and leave it for a few hours.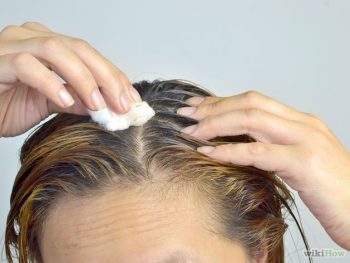 You can also use coconut oil to keep your hair from getting too frizzy. Rub the oil in your hands and then run it through your hair.
Did you know you can use coconut oil to polish bronze? It's probably not as effective as actual bronze polisher, but hey, if you're in a hurry or want something cheap that you already have laying around, then use coconut oil!
Coconut oil isn't just good for treating bronze. You can also use it to condition wooden cutting boards and other wooden utensils. Gently rub the coconut into the wood and repeat until you're good.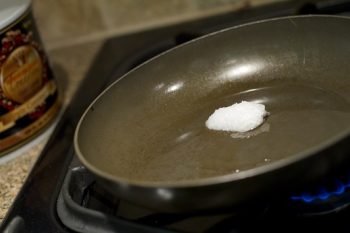 For a quick and easy way to make your pan non-stick, just apply a layer of coconut oil. It's way easy and a natural way to make your pan non-stick.
It's said that mixing coconut oil and apple cider vinegar together creates a great natural lice treatment! Now, I would personally rely on some actual chemical treatments if the problem was really bad, but if you love natural stuff then this is a great solution!
Spring and summer can cause some massive allergy attacks, which are never fun. Take some coconut oil and put it on the inside of your nose to relieve some of those allergy symptoms.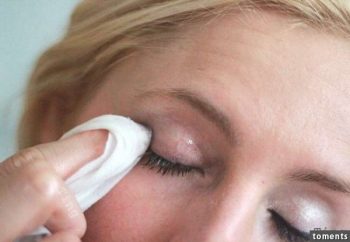 Removing eye makeup can be a nightmare. However, coconut oil can make it a lot easier (and less messy).
You can actually make homemade soap with coconut oil. You can make hand soap, dish soap, or even laundry soap. There are TONS of recipes online, so find one you like and then try it out.
Coconut oil is actually a great massage oil. Whether it's sore legs or a sore back, you can use coconut oil as a natural oil to relieve stress and pain.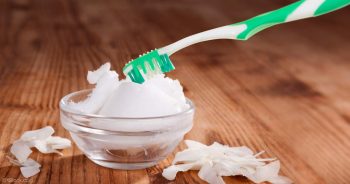 Mix coconut oil with baking soda to get a natural whitening toothpaste. There are a few other recipes you could try, as well, but this one seems to be a crowd favorite.
For pets with skin irritation or other skin issues, then use coconut oil! Apply it externally to the irritate parts and, after a while, you should see them get better!
Add a little bit of coconut oil to your drinks or food to get a burst of energy during the day. Coconut is a natural energizer, so it's a great way to feel less tired.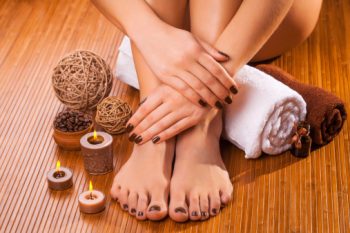 Rub coconut oil on your feet to soften and deodorize them. It's healthy for your and it feels great!
Coconut oil is actually a great diaper cream if your baby's bum is getting red. It's also cloth diaper safe, so you don't have to worry about them getting ruined.
Use coconut oil as a natural shave cream. It will get the job done and also make your legs, face, or whatever else your shaving feel smooth and soft.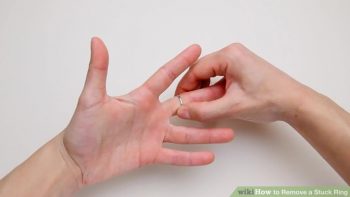 Every now and then, your fingers can get swollen. Apply coconut oil around the ring on your finger and it should help it come off. Seek professional help if the ring is really stuck, though.
If you're feeling tired, then add a tablespoon of coconut oil to a tablespoon of chia seeds. Ingest it and you'll get a refreshing energy boost to last the rest of the day.
You can rub coconut oil on your sink in order to help prevent water stains. It won't completely get rid of water stains, but it can definitely help the material last a bit longer from cleaning to cleaning.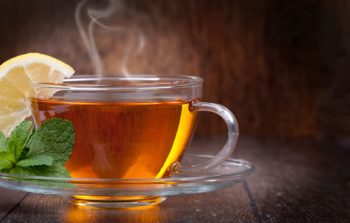 Having a sore throat can be totally obnoxious! Adding a tablespoon of coconut oil to warm tea, however, can help soothe your throat and make you feel so much better.
Whether it's a rash from a plan or an itchy bite, coconut oil can help soothe itchiness. Just rub it on the affected area and you'll feel the relief instantly!