Does your bathroom have ample storage? Even if you have a large bathroom, chances are you're pretty sure it could stand to store more. Between cleaning supplies, toilet paper, makeup, towels, and more, the bathroom can quickly become cluttered and crowded. One of the most popular places to add additional bathroom storage is over the toilet. If you're reading this, you've likely got a blank canvas there that you could be using to hold more stuff. Here are some ideas to help you make the most of it.
1. Simple Shelves
Some easy and inexpensive floating shelves can be installed over the toilet in a flash. Use them as-is, or grab some attractive baskets or decorative bins to keep toilet paper, hair products, and bathroom appliances in.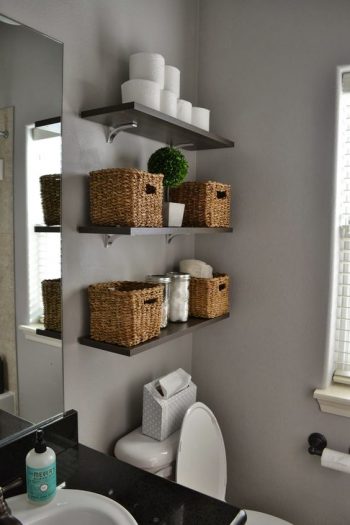 2. Shelf on a Rope
You don't see something like this very often, so if you're into unique storage solutions that also serve as a design feature, try using a shelf that hangs by a rustic rope over a hook.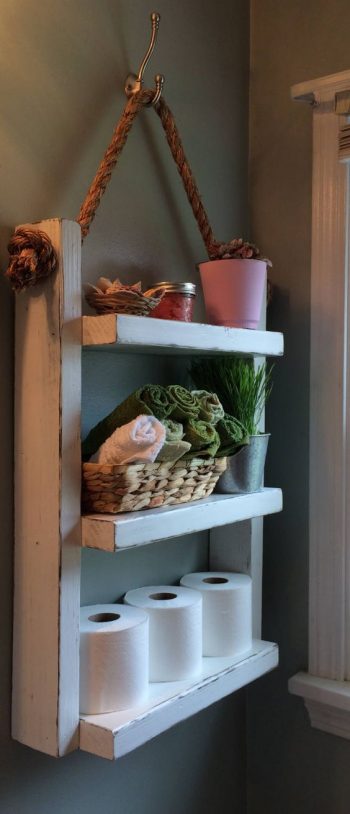 3. Wine Rack for Towels
This doesn't have to go over the toilet, obviously, but it's a great spot for it. If you need to store more towels in your bathroom, a wine rack over the toilet a great way to handle the overflow and keep things looking neat.

4. Mounted Wire Basket
A rustic wire basket in back of your toilet can provide a great spot for toiletries, tissue, and a lot more.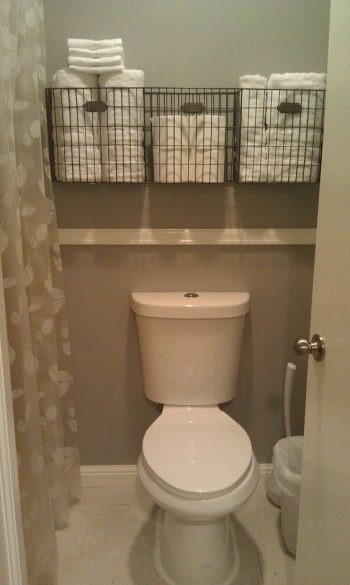 5. Crates are Great
Mounted vertically or horizontally, crates over your toilet can store a lot. Whether you make them functional with necessary storage, or use them for knick knacks, they look great and serve their purpose well.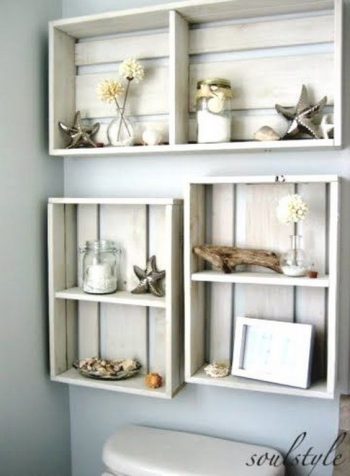 Get More Out of Your Bathroom with O.J.
30 Brilliant Bathroom Storage DIYs