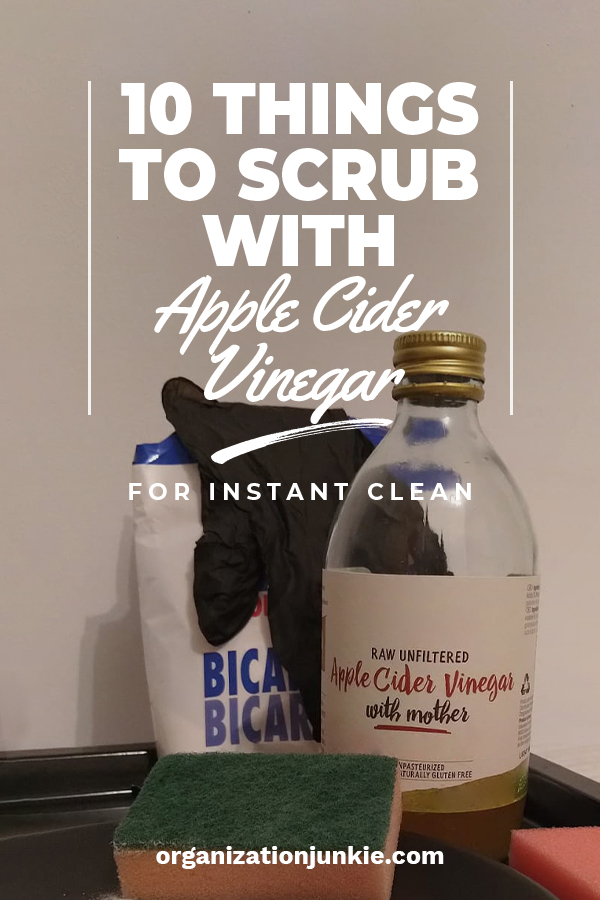 You have probably used white vinegar for some cleaning duties around your home. It's great for cleaning glass, removing hard water or lime scale, adding to a load of laundry, and many other things. But do you ever use apple cider vinegar for cleaning? If not, you're missing out on a great household tool. Let's take a look at a few things you can clean with cider vinegar.
1. The Microwave
Maybe you've used white vinegar for this, but cider vinegar is great, too. And because it's already diluted, you don't need to worry about the acids dulling the shine of your surfaces inside and outside of the microwave. You can use it straight, or microwave 1 cup of water and 1/2 cup of cider vinegar in a glass bowl on high for 5 minutes to loosen stains before wiping.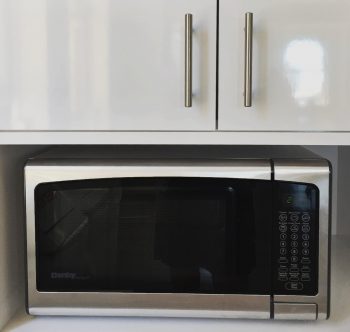 2. Your Dishwasher
Add about 1/4 cup of apple cider vinegar to your dishwasher cycle. Just pour it in, and it'll help remove hard water spots and other stains from your dishes and glassware. If you want to clean your dishwasher too, use 1 to 2 cups, but wait until the bottom of the dishwasher has filled with water before opening it back up and pouring it in.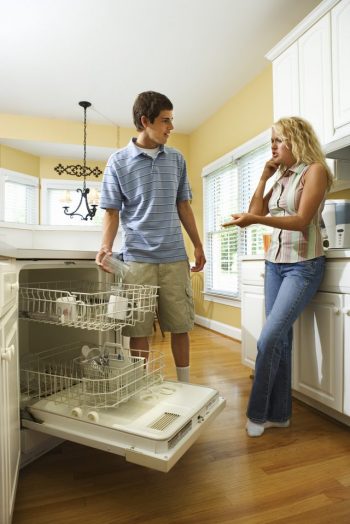 3. Bathroom Mildew
Got mildew around your tub or shower? Cider vinegar can be used straight or diluted for scrubbing it away, depending on the severity of the problem.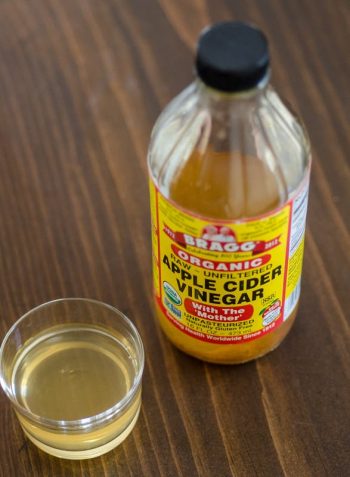 4. Clogged Drain
Yucky clogged drain slowing you down in the bathroom or kitchen? Start by pouring about 1/2 cup of baking soda in there, and follow it up with a cup of cider vinegar. Let it sit and foam for a few minutes, then run a little hot water. Let it sit for about 15 minutes and rinse it all down with some boiling water. Problem solved.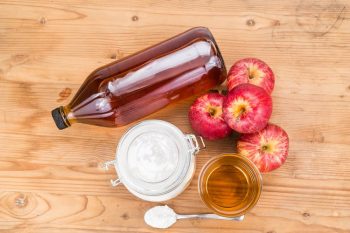 5. Remove Wax
Wax dripped on to your table? Once it's dry, you can scrape it off. However, it may leave some waxy residue behind. For this, you can use a little diluted cider vinegar and a microfiber cloth.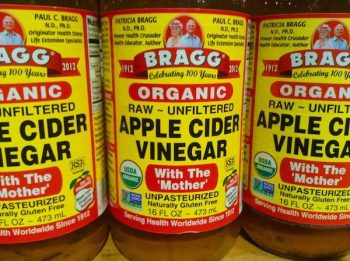 6. Water Marks
Someone forgot to use a coaster? No problem. A little full-strength cider vinegar can remove those rings.

7. Carpet Stains
Lightly saturate a carpet stain with cider vinegar and let it work for a few minutes. Then pour a few tablespoons of salt onto the area and rub it in before vacuuming. Or, you can mix a little cider vinegar with the salt and rub that solution into the stain.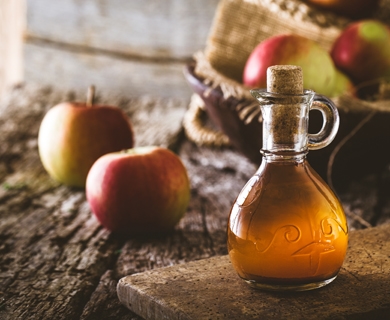 8. "Wash" Your Washing Machine
When was the last time your washing machine had a cleaning of its own? Add about a cup of cider vinegar just as you would add detergent, and run a regular cycle without adding any clothes. Your machine will be clean and musty odors will be gone.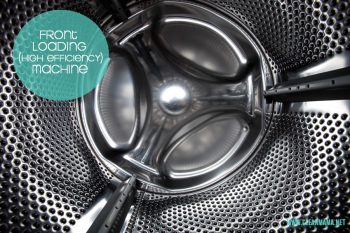 9. Regular Laundry
Want to sanitize and deodorize your regular laundry? Pour a cup of apple cider vinegar in with each load.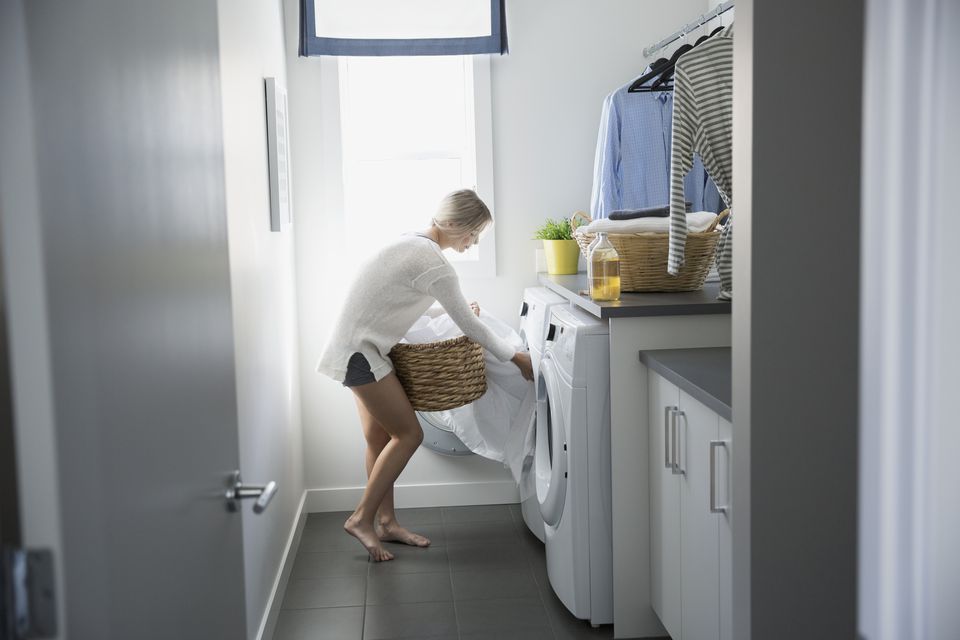 10. Windows
Use a solution of 2 tablespoons cider vinegar and 2 cups water to clean your windows and end up with a streak-free shine. You can also use this same solution on your painted walls.