Cereal/Cardboard boxes are just some of the things you should try to never toss into the trash. At the least, they should go into a recycling bin. But if you really put your mind to it, you can repurpose all those cereal/cardboard boxes, no matter what shape or size, into DIY organizers helpers. Stick around to see just a few ideas of DIY cereal box organizers. You might learn something new!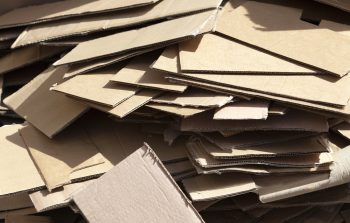 DIY Cereal Box Organizers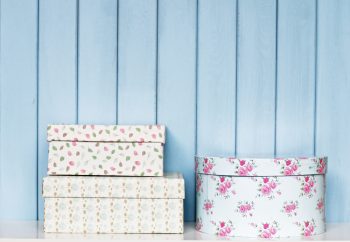 One of the easiest DIY organization ideas uses all those shoeboxes you periodically acquire. No cutting of the cardboard is required–just cover them with your favorite patterned wrapping paper, craft paper, or contact paper. They're perfect for organizing extra clothes on the closet shelf, or small snack packs in the pantry, or your cosmetics in the bathroom.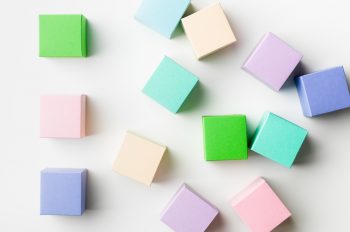 Save those little cardboard boxes that earrings and other jewelry pieces come in! They are the cutest little organizers ever once you paint them in your favorite colors of acrylic craft paint. Get a value pack of 24 2-ounce bottles of acrylic paint in bright colors for just $14 at Michaels!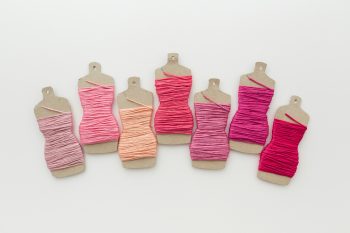 Cereal boxes are cardboard boxes that can be cut, reshaped, and repurposed in a variety of helpful ways. Cut them into the shape of dressmaker forms and use them to hold a collection of embroidery floss.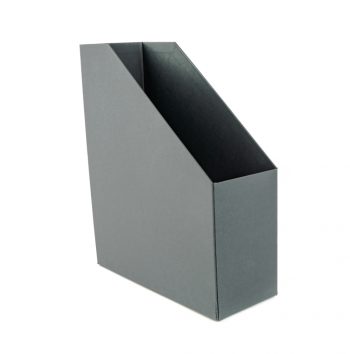 Don't spend money for magazine and file folder organization. Just cut a cereal box and recover it with contact or construction paper. It works perfectly and doesn't cost any more than buying the cereal you already buy!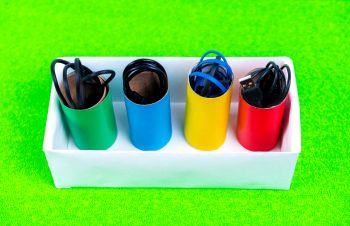 This DIY organization idea uses a shoe box and some toilet roll holders. Toilet paper rolls are the best organization hack for your endless supply of charging cords. Just paint them and you're good to go! If you don't mind the plain look, painting isn't even necessary.
Take the DIY organization challenge and see how many DIY cereal/cardboard box organizers you can make.
Thanks for reading. Keep reading for more organizing ideas that are cheap.