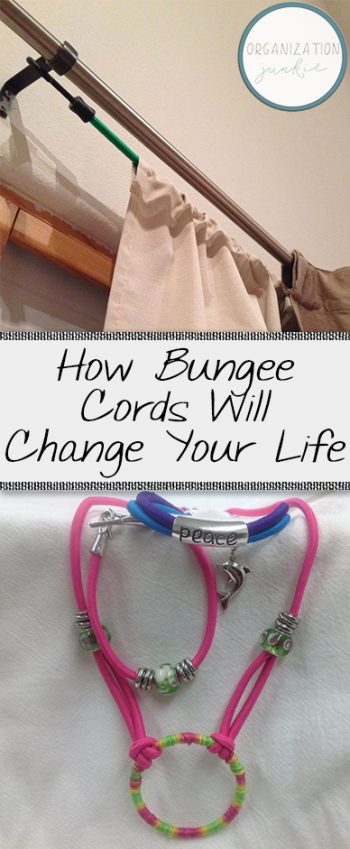 Yep, bungee cords. They're handier than you might think. In fact, there are some downright genius bungee cord hacks that could make your daily life a lot easer — if only you knew what they were. Well hold the phone! Here are some simple ways bungee cords could actually change your life.
1. Hang Thermal Drapes
Holy cow. Who thought of this? Behind your nice curtains on your regular curtain rod, stretch a bungee cord to hang and hide the thermal drapes.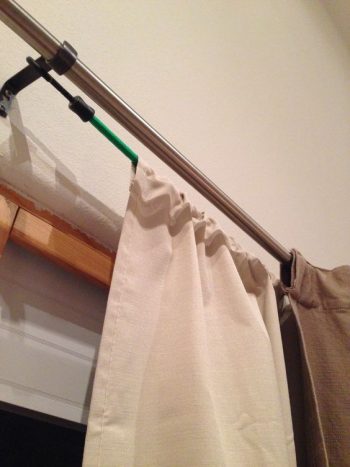 2. Secure Your Stroller
Gotta keep that stroller in the back of the SUV? Wrap a bungee cord around the stroller (and the back head rest, if you can) to keep it upright and save space.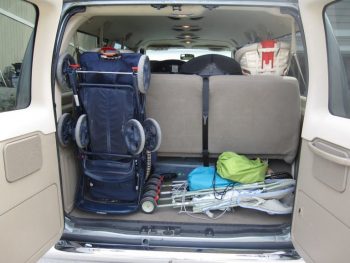 3. Secure RV Trash Can
Got a trailer or RV? Keep the trash can from sliding around during the drive with a bungee cord. Get a whole pack of bungee cords for other uses in there, too!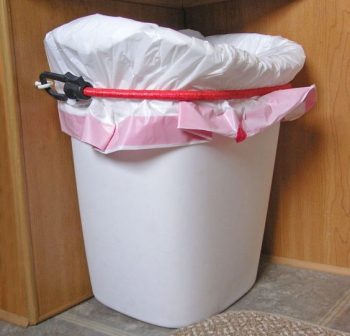 4. Organize
Yes, organize with bungee cords. Attach them to a simple plank of wood and hang scarves, sunglasses, fabric in your craft room, and more!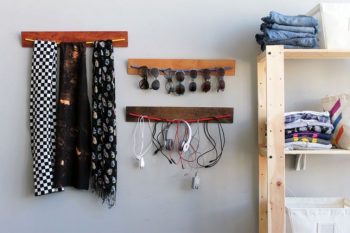 5. Transport Groceries
I don't know about you, but I get sick of my plastic grocery bags falling all over the back of my car after a trip to the store. If your car has hooks on either side of the cargo area, which many do, stretch a bungee cord across there and use it to keep bags in place.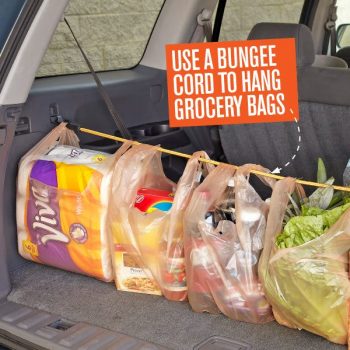 6. Make Jewelry
Oh yes! With small, colorful bungee cords you can make some adorable jewelry. Click the link at the end of this article for a fun tutorial on how you can make bracelets and necklaces.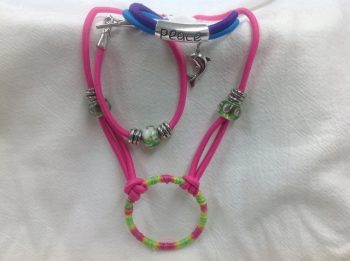 Article links and ideas from the following sources:
Hang Thermal Drapes:
http://www.onecrazyhouse.com/16-bungee-cord-uses-borderline-genius/
Keep Stroller Upright:
http://www.onecrazyhouse.com/16-bungee-cord-uses-borderline-genius/
Secure RV Trash Can:
https://www.pinterest.com/pin/161214861634157384/
Organize:
https://www.brit.co/wooden-bungee/
Transport Groceries:
http://handyman.net.au/6-our-most-popular-handy-hints
Make Jewelry:
https://snapguide.com/guides/make-bungee-cord-jewelry-bracelets-necklace/
Check out these other life hacks from: