Sometimes the simple, old-fashioned ways of doing things are still proven to be the best ways. For example, many of us would probably agree that a hearty, home-cooked meal like mom used to make is one of our favorite things. There's also nothing like sitting around a fireplace or campfire, chatting with friends and family like they did 150 years ago. And when it comes to cleaning, few things are more effective or versatile than plain old borax. It's been around forever, but it should always be around your home. Let's take a look at 12 reasons why.
1. Ant Killer
If you have a problem with ants around your house, you can make your own ant "bait and kill" using a mixture of borax, sugar, and some other ingredients (there are different variations of the recipe). The ants love the sugar, so they come after that, but also end up eating the borax and taking the mixture back to the colony with them.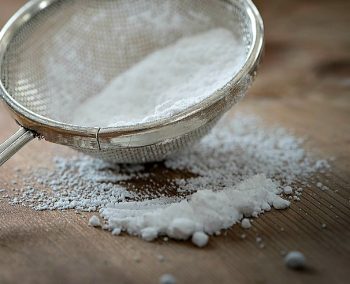 2. Garbage Disposal Freshener
All you need is a few tablespoons of borax. Pour it down the garbage disposal and let it sit for about 15 minutes, then run hot water and turn on the disposal for about 60 seconds. The odor will disappear.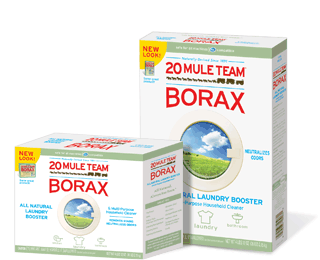 3. Laundry Stain Remover
With a tablespoon of borax and about 2 tablespoons of water, you can make a laundry stain solution. Rub it into the stain, let it sit for a while, then run it through the wash as normal.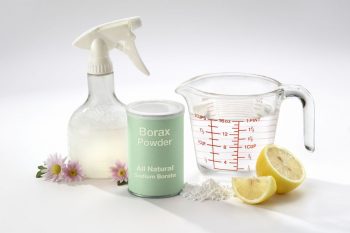 4. Sticker Solver
Mix up about 1/4 cup borax and 1/2 cup warm water, then rub the mixture with a rag into the sticky residue behind. Up the borax-to-water ratio if needed.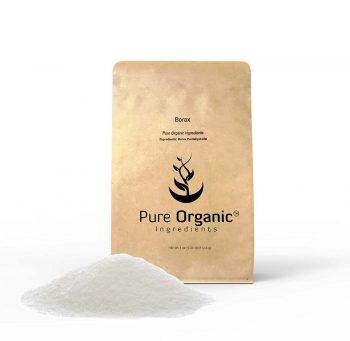 5. Gentle China Scrubber
Since borax isn't abrasive, it works well for cleaning your fine china, as well as stainless steel cookware. Simply sprinkle it on and rub with a no-scratch, damp cloth, then rinse.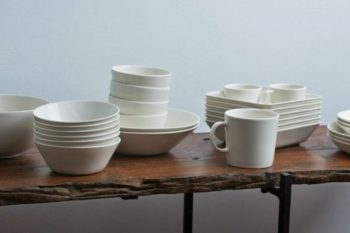 6. Litter Box Deodorizer
Sprinkle the bottom of your litter box with no more than 1/4 cup borax, then cover it with kitty litter. The borax will cut back on odors. Just don't use too much and make sure it's covered; you don't want your cat to eat the borax.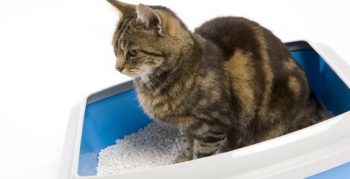 7. Carpet Cleaner
Borax mixed with an equal part of baking soda makes a fantastic carpet cleaner and freshener. Sprinkle the mixture over the carpet and let it sit for 15-30 minutes, then vacuum.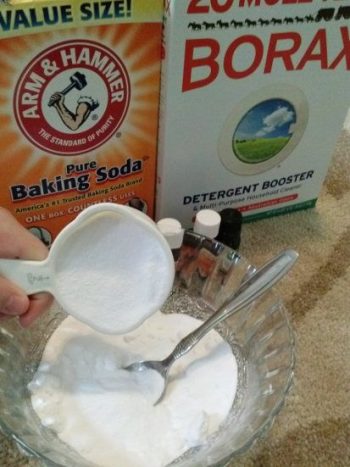 8. Drain Clearer
If you have a stinky, gunky drain you want to clear out, pour 1/2 cup borax right into it. Then, boil a few cups of water and pour it down, too. Let it sit for 15 minutes, then flush the drain with more water until it's clear.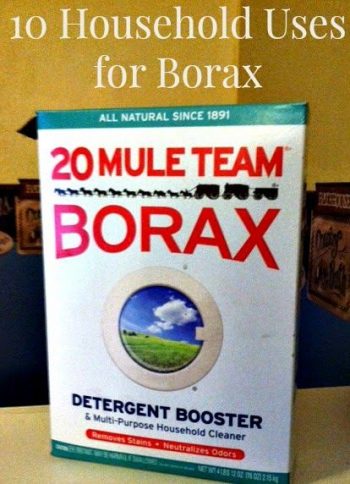 9. Urine Smell Banisher
For mattresses and carpet, you can banish a urine smell with borax. Sprinkle it on the spot and rub it in with a wet cloth, then let it sit for an hour or so before you vacuum it up.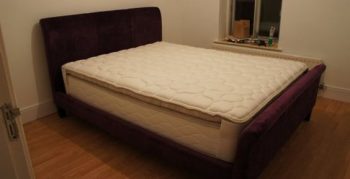 10. Mold Remover
A thick paste of borax and water, scrubbed into a moldy spot in your bathroom or elsewhere, will clean that mold away. Rub it on and then let it dry for about 24 hours, then brush and rinse away the dried paste and the mold will come off with it.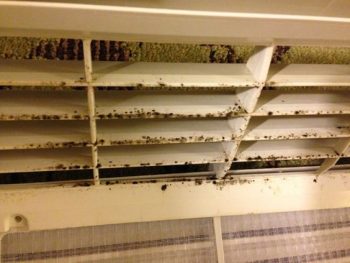 11. Weed Killer
Sprinkling borax in patio and driveway cracks will prevent weeds and other vegetation from growing there. Just keep it away from plants you actually want to keep!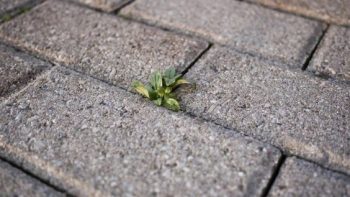 12. Comb and Brush Cleaner
Add 1/4 cup of borax to some hot water in your bathroom sink, then add a little dishwashing detergent. Run your combs and brushes through the solution, then rinse with hot water and let them dry.