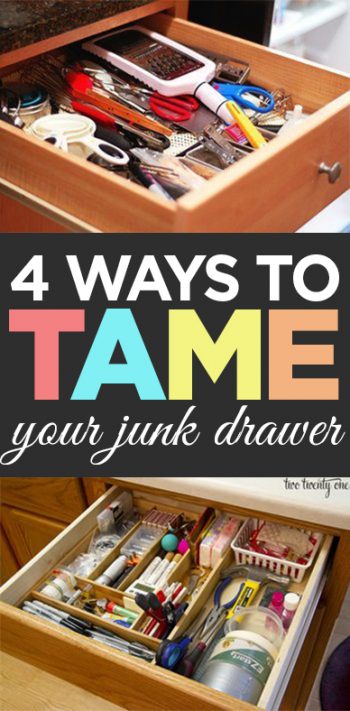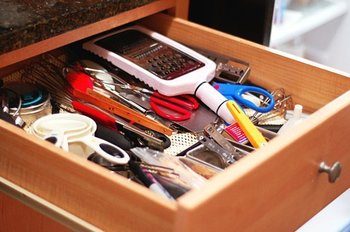 The first thing you want to do when it comes to cleaning your junk drawer is to remove the whole drawer. By doing this, you force yourself to actually clean it; you can't just shut it and ignore it whenever you get bored or don't want to clean it anymore. When removing it, make sure the wheels and sides are in good condition, fixing anything that seems broken or damaged.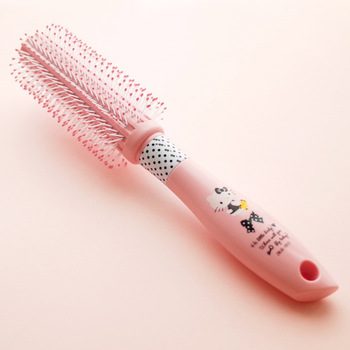 Once it's out, begin to sort through all the stuff. Because it's a junk drawer, you're going to find a LOT of, well, junk.  Get rid of things you don't need or won't use like dead batteries, broken hair ties, etc. With the rest of your pile, relocate the items that actually have a home (like hair brushes, remotes, etc.). Then, whatever you have left, you know can actually go back into the junk drawer.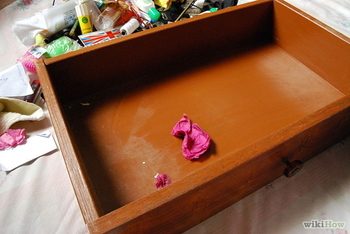 But, before you put it back in, deep clean the drawer. Wipe down the inside AND the outside, remove any stuck-on gunk that may be hiding, replacing the liner if needed, and do any other maintenance work. By making the drawer look nice and clean, it'll inspire you to keep it that way!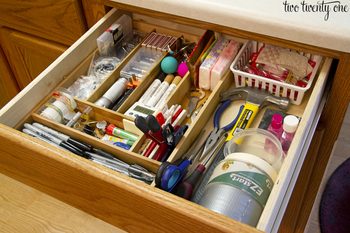 Finally, you can start putting things back in the drawer. I would suggest investing in drawer organizers so that things can actually stay tame. You can get little cubbies, small baskets, or whatever other type of organizer you want. Just make sure they fit in the drawer and they're the right size for whatever you're putting in them.