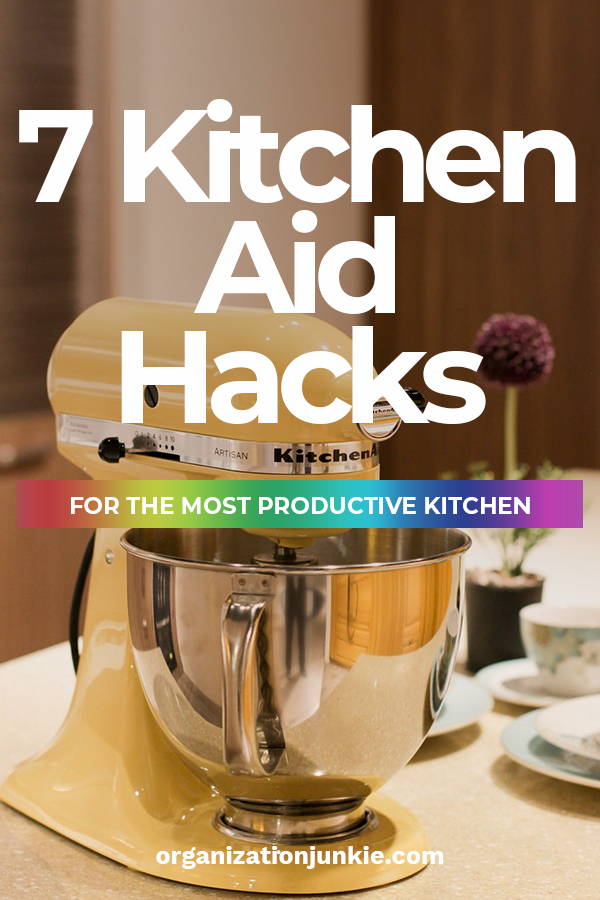 If you own a Kitchen Aid mixer, you know what a great kitchen tool it is. And if you want to make the most of your favorite machine, these Kitchen Aid hacks will make things even faster, cleaner, and easier for you. You might even find a couple of surprises in this article of kitchen aid hacks!
1. Eliminate Splatters
Sometimes I get a little careless with the speed before my ingredients in the bowl are ready for it. Even if you don't have a splash guard for your machine, you can keep things under wraps by simply throwing a kitchen towel over the top while you mix.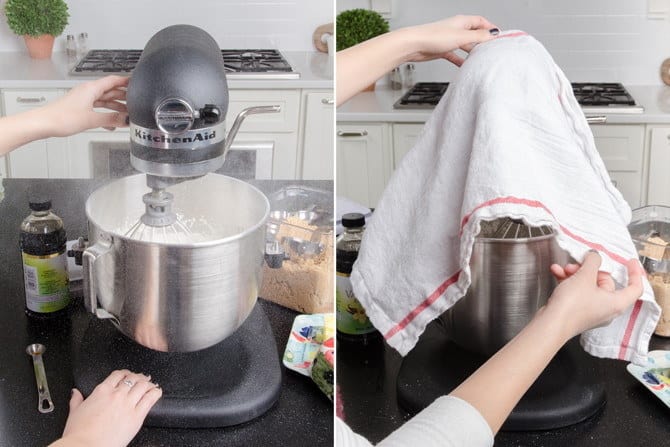 2. Use High Altitude Directions
That is, if you live in a higher altitude place, like the western mountains. Cakes may rise too fast and too high at these altitudes, so these adjustments can help keep cakes from falling.

3. Shred Chicken in a Cinch
Your flat beater works great for this. Dump your warm, cooked chicken in your mixer and turn it on. It'll be shredded perfectly in seconds.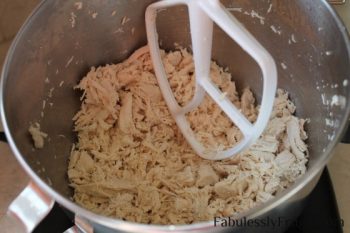 4. Get Fluffier Cream
Whipping up some cream later? Chill  your whisk and bowl in the fridge for about an hour beforehand. And another tip? Use powdered sugar instead of granulated — your leftover cream will stand up better in the fridge.
5. Cap it Off
Do your bowl, paddle, and whisk get dusty between uses? Use a cute shower cap to cover the bowl and store your attachments inside. No more dust!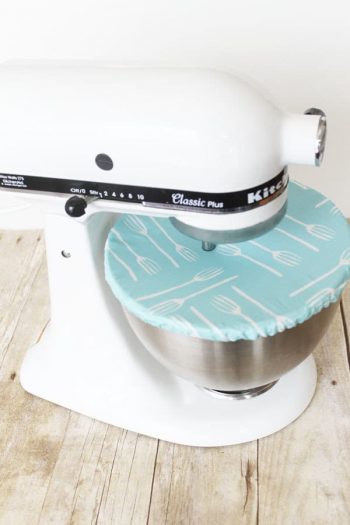 6. Make it Slide
Those rubber feet are great for keeping your mixer in place, but they can make it hard to slide it back under the counter after you use it. Putting a dish towel underneath it won't make it slide while you're mixing, but it'll make it easier to move around when you want to.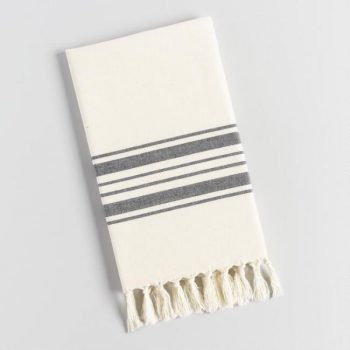 7. DIY Skin Care
Yep, your Kitchen Aid isn't just for cooking. Whip up your own body butter or facial moisturizer.