Get an old window shutter, paint it to make it look nice and fancy, and then add some hooks for storage. Now you can hang all of your baking supplies off of those hooks in a cute and organized way.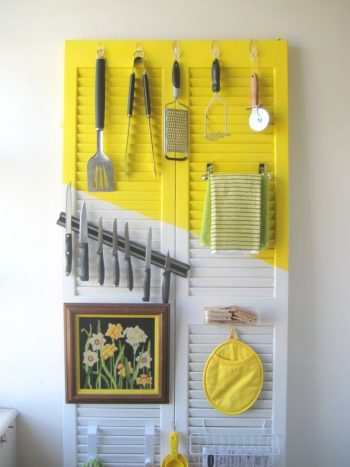 If you have the space on your kitchen backsplash, attach a set of rods and hang baskets from them to add storage space. You can put all sorts of baking supplies in the baskets to beat any counter top clutter.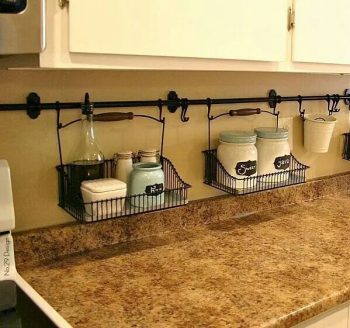 Pegboard is a great way to get your kitchen organized. It doesn't require a lot of work on your part to install, it looks clean and chic. You'll be surprised at all the amount of storage capabilities peg board has!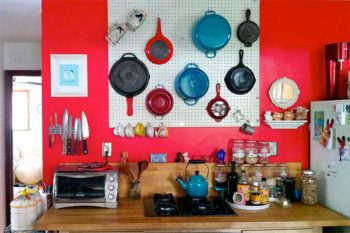 Attach baskets to the walls or other open spaces in your kitchen to get more storage space! You can store all different kinds of baking supplies, including ingredients as well as utensils!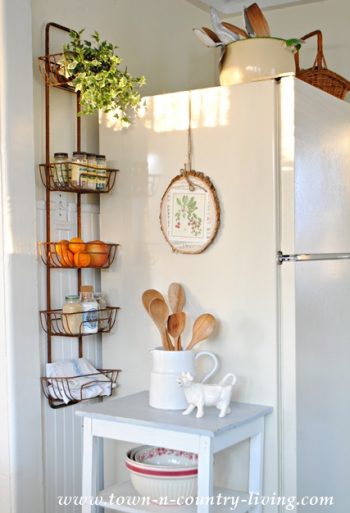 Get a tiered stand that you can put on your counter top. It can double or triple your storage space without having to worry about taking up more counter space!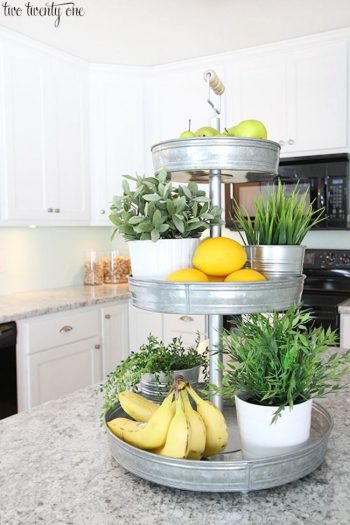 Get a wooden, metal, or other type of tray for your counter top. Not only does this work as a great decoration, but you can also use it to sanction off your counter for different purposes (i.e. a baking section).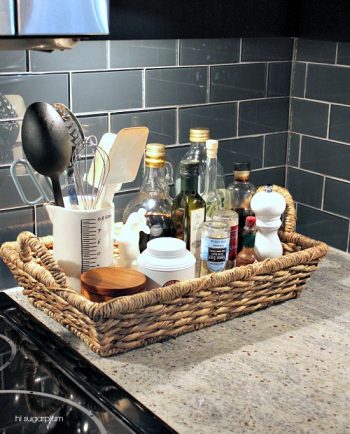 Attach a few Mason jars to a piece of wood or metal and use it to store your baking supplies. You can attach it to the wall or somewhere else and then stick utensils inside of it!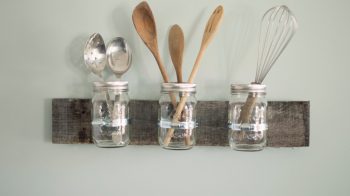 When storing items in your kitchen, do your best to use clear containers and bins. It makes things go by so much smoother and faster when you need to get access to something!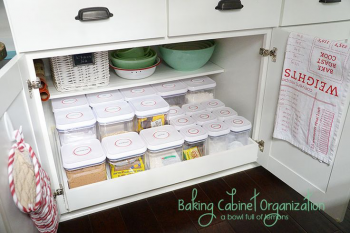 Use a Mason jar to store cupcake liners in your kitchen. Isn't it the worst when your paper liners get wrinkled and disfigured? This is the perfect solution to the problem!