Get better kitchen organization with printable pantry labels. Pantry labels are a great way to help you see at a glance where everything is, and find what you want quickly and easily. Some of my favorite pantry labels are available at Etsy, and they're too cute to resist. Let me show you!
Printable Pantry Labels at Etsy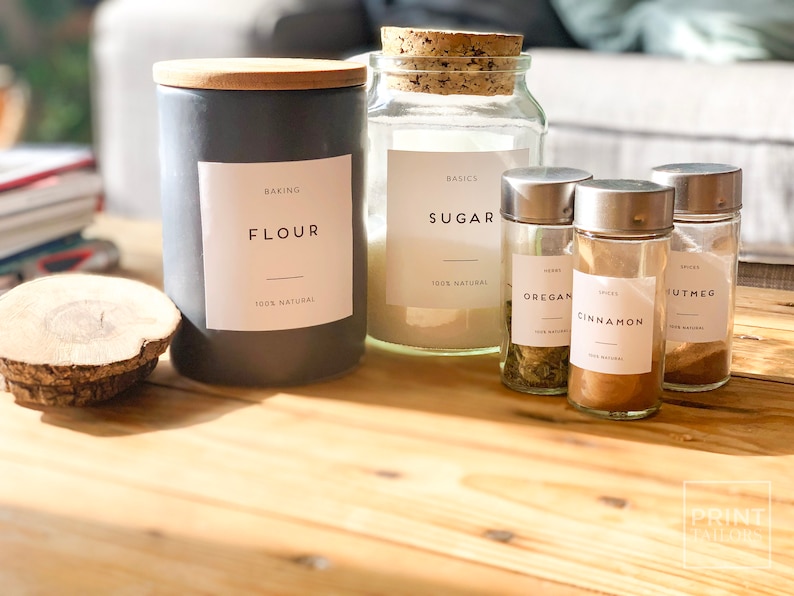 Modern Design Pantry Labels
Are you into modern style? These basic design pantry labels from Print Tailors are just so good looking! These print on vinyl, so if you own a Cricut machine, they're perfect. Personalize them, or choose from the baking, gluten free or herbs and spices collection–and much more!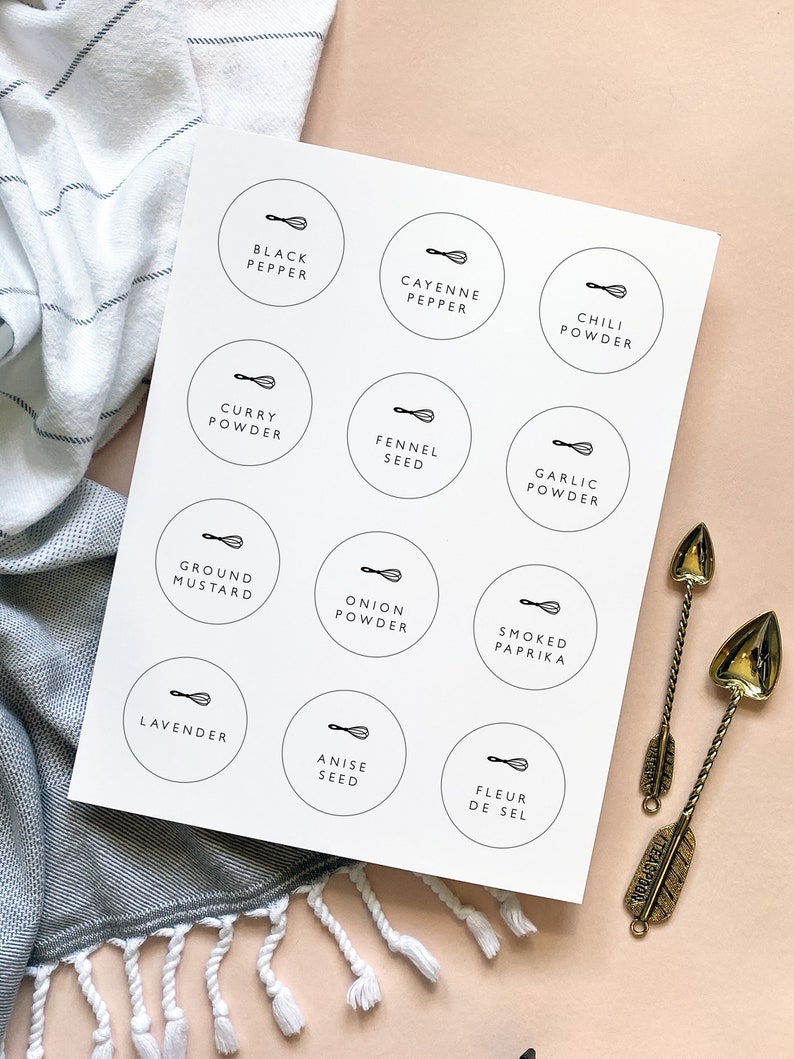 Another option in modern labels are these minimalist printable pantry labels from Cecilia Sebastian Co. I just adore the little whisks! These pantry labels are fully customizable for your needs.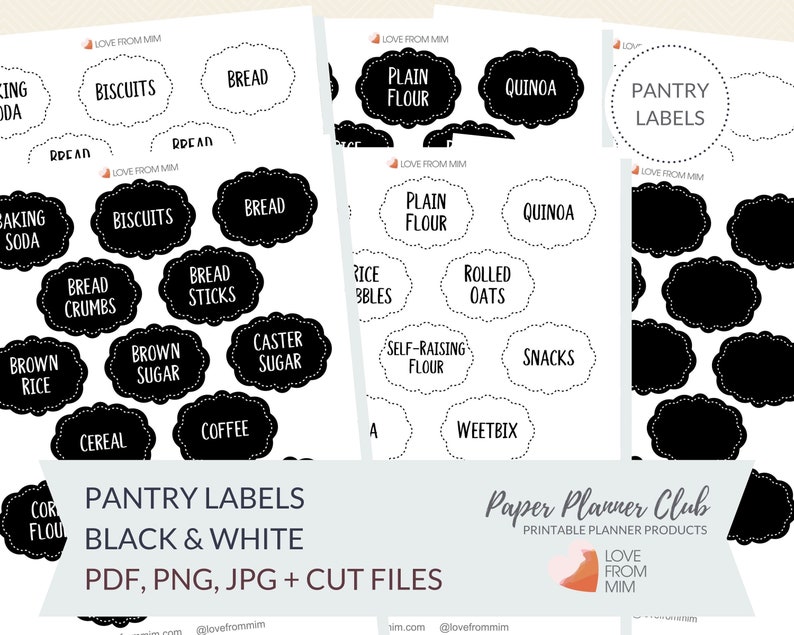 Farmhouse-Style Printable Pantry Labels
Farmhouse style is all the rage. These black-and-white printables work very well in a farmhouse kitchen. You can even print blank labels for hand lettering yourself!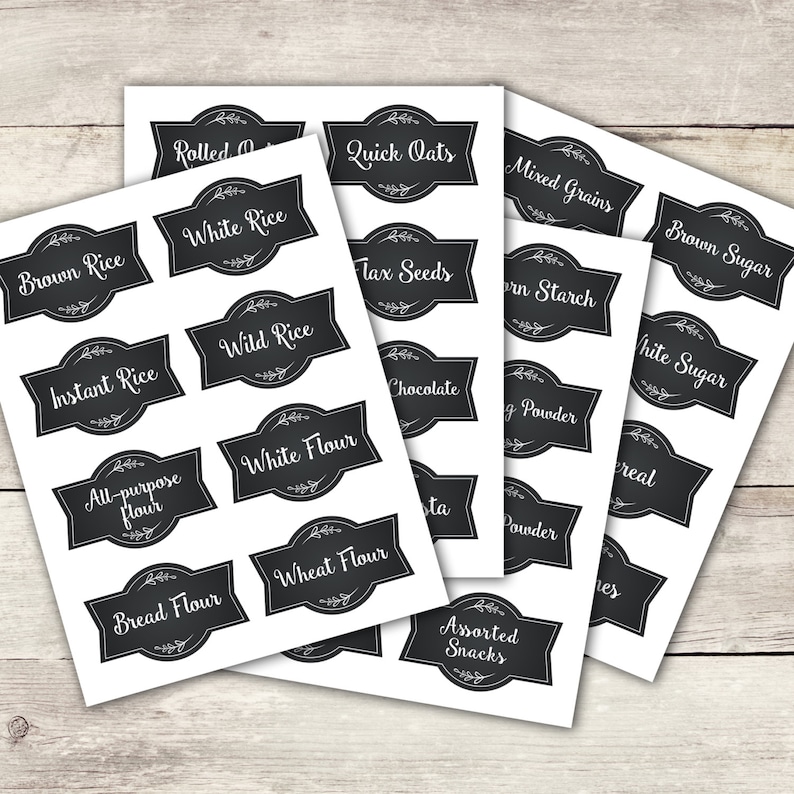 Chalkboard-style labels also work well in a modern farmhouse kitchen and pantry. Get these labels in a high-resolution file you can print on sticker paper. So easy!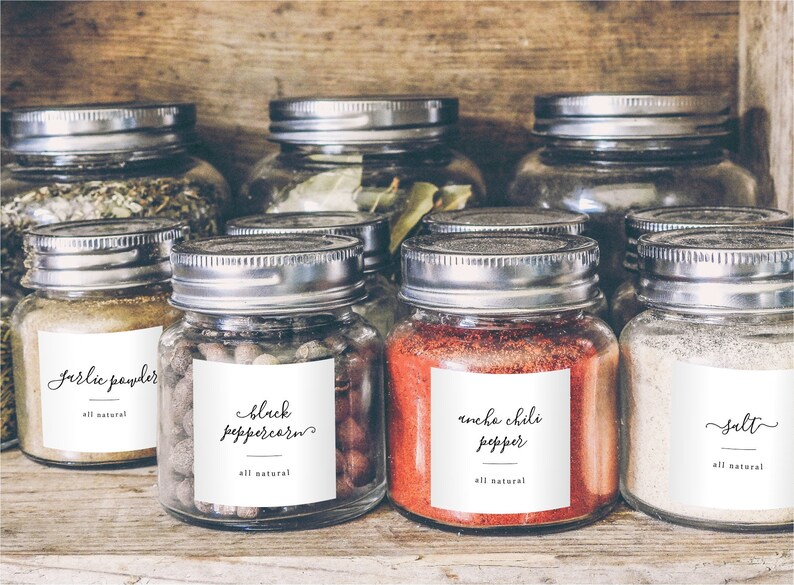 Hand-Lettered Style Printable Pantry Labels
A hand-lettered look is one of my favorite styles for printable labels. This option from Instant Invitation are just so pretty! Customize the text and print on any light color paper right at home, or a print shop near you.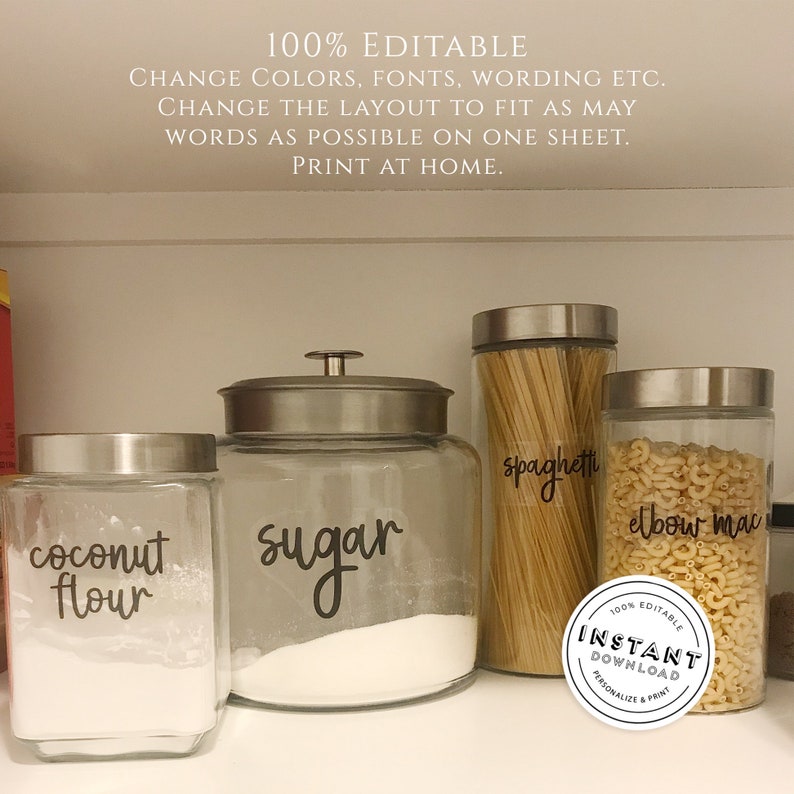 Here's a look you can get if you print your labels on clear vinyl. They look like hand lettering right on the glass. A Boho or farmhouse pantry fits this font perfectly!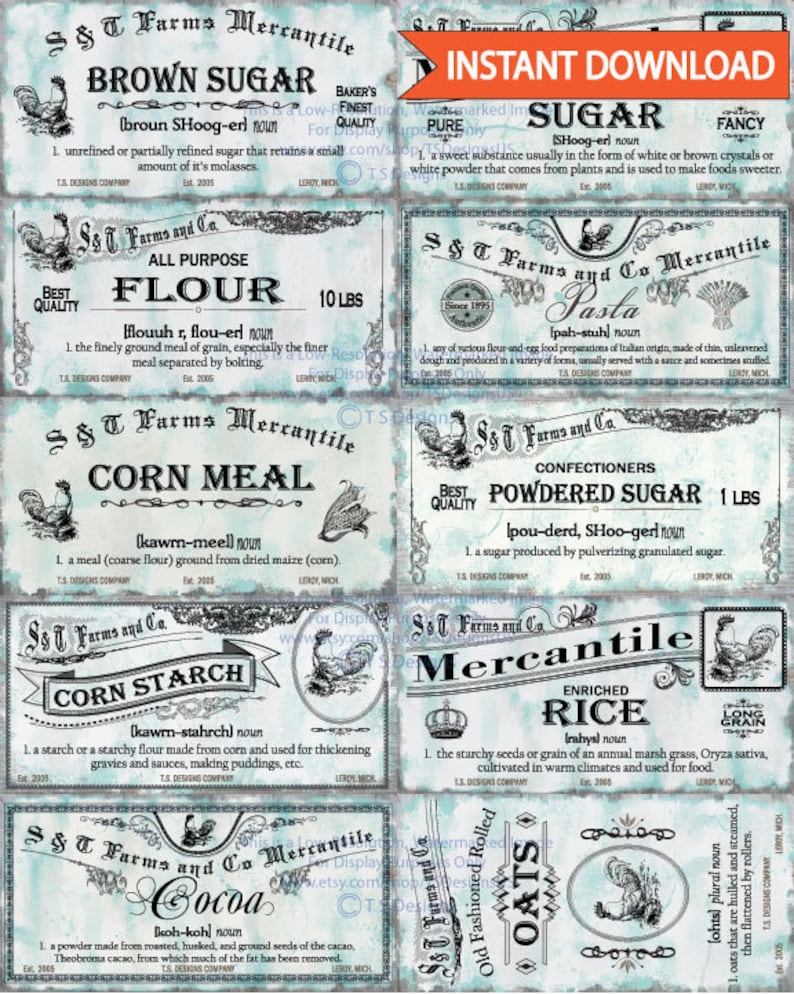 Vintage Labels For Unique Kitchen Organization
Love vintage style? Check out these vintage printable labels from TS Designs US. I think they are a unique and fun way to achieve better kitchen organization!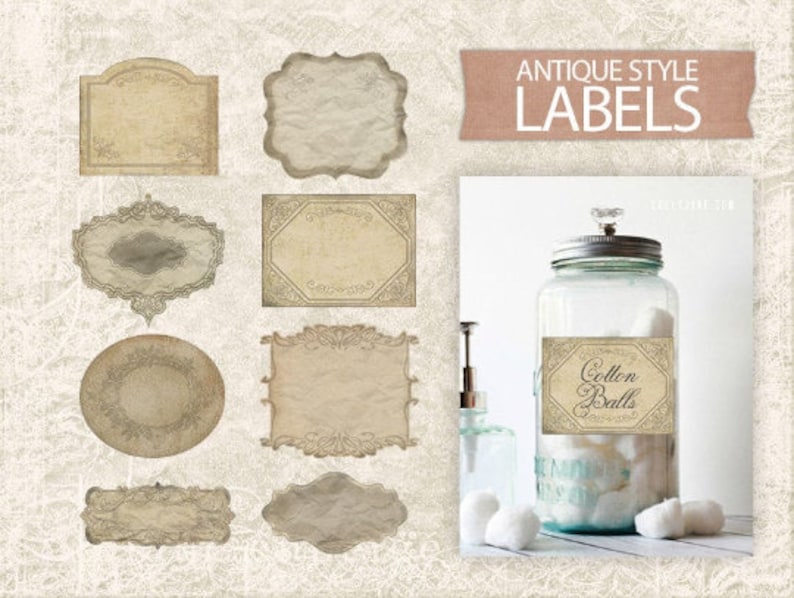 Digital vintage labels from DIY Vintage Art have a definite Victorian flair. Use these in your pantry, bathroom, or anywhere else you want to organize with a vintage look.
Once you have your printable pantry labels ready, organize your pantry with 15 pantry organization ideas to help!