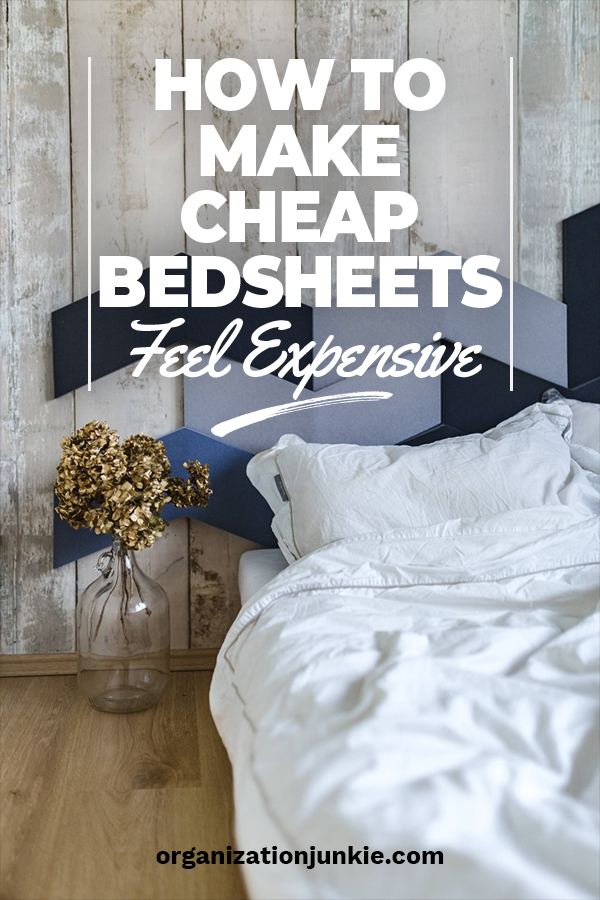 Use my home hack for totally soft bedsheets! Sheets and other bedding can be pretty expensive — especially for the good stuff. You could seriously spend hundreds of dollars on luxury sheets. Though they probably feel amazing, you might balk at the price tag of most of them. However, since you sleep with sheets right next to your body, you probably want them to feel great. If you want the luxury feel without the huge price tag, we've got a fantastic home hack for you. In fact, of all the home hacks you can use for laundry, this method for making inexpensive sheets feel more luxurious might be the most useful. After all, you spend (hopefully) 8 hours a day in your sheets! Here"s my favorite home hack to make them feel amazing.
1. 3 Dollar Laundry Hack
All it takes to make cheap sheets feel more expensive is a couple of common household items that'll cost you about $3: vinegar and baking soda. That's it! Other than that, all you need is your washing machine.
Simply put your cheap, stiff sheets in your machine with 1/2 cup of vinegar and 1 full cup of baking soda. Run your sheets for the regular cycle you'd use for bedding. For the best results, however, start your machine with hot water, then switch it to cold water during the rinse. Take them out of your machine and throw them in the dryer as usual. When they come out, they'll feel amazing. In fact, during testing, 5 of 6 people thought the cheap bed sheets (after this easy treatment) were the expensive ones after this home hack!