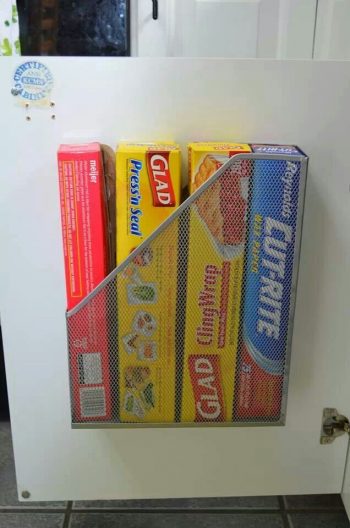 Attach a magazine holder to one of your kitchen cabinets. You can store some foil, wax paper, cling wrap, or whatever you would like inside! This is a great way to add storage without taking up a lot of space.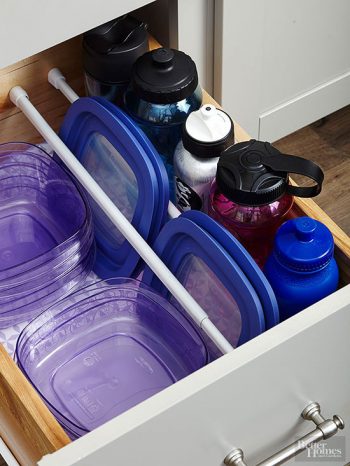 If you are tired of everything being thrown around in your kitchen drawers or cabinets, try adding some tension rods. They will be able to divide the different items you have inside so that everything has a place and isn't so cluttered.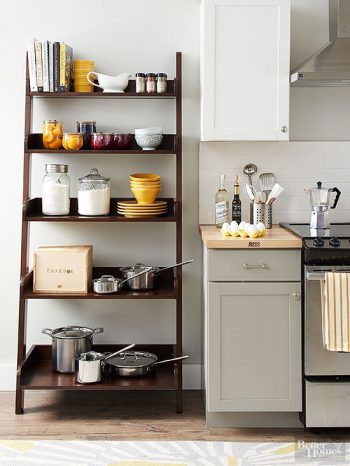 Find a free standing shelf that you can add to your kitchen! These help add a lot of character to your kitchen while still increasing the amount of room you have to store away items.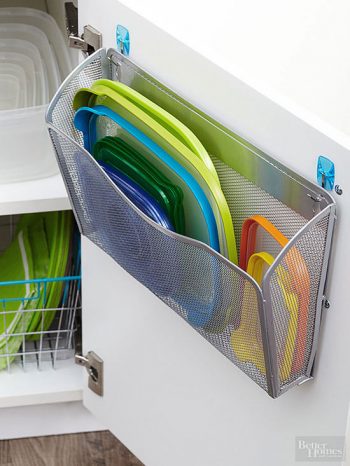 Use a file organizer to store small items you have in your kitchen. You can attach it to a cabinet door too if you would like. These are great for Tupperware lids!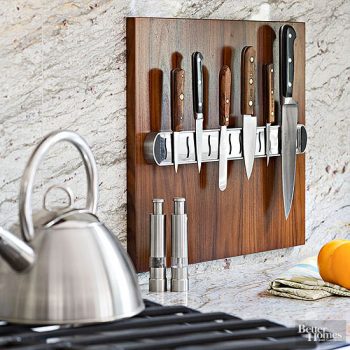 To increase your counter space but still have a place to store your knives, try using a magnet strip in your kitchen. Your knives will stick right to it and keep them all in order and easy to access.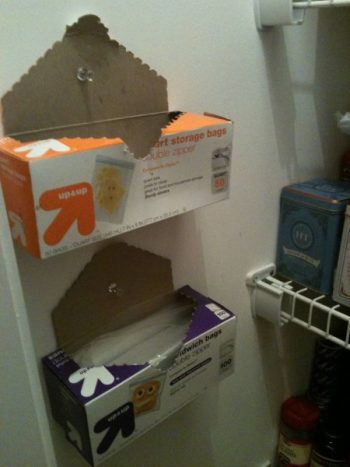 Make essentially free kitchen storage just by using some thumb tacks! You can stick your plastic bag boxes (or other light weight items) directly into your pantry. This is so convenient and cheap to do.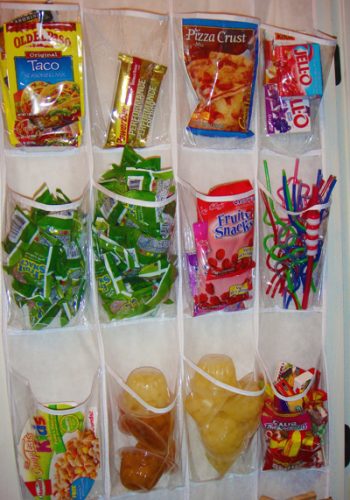 Use a plastic, shoe organizer to store food items and snacks in your kitchen. This especially works well over your pantry door. They are long, so you will add a lot of storage space and also nice to see all of the different items inside.Perfect for storing snacks for your kids!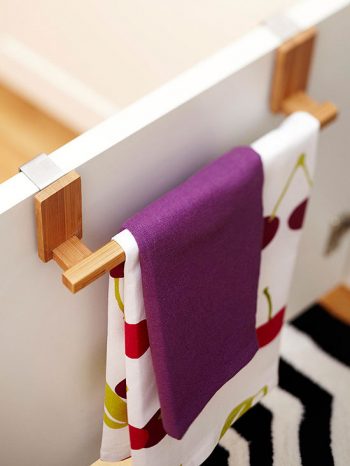 Put a bar over one of the cabinet doors in your kitchen. This is easy to do, and will come in handy when you want to hang dishtowels. What a great way to remove clutter!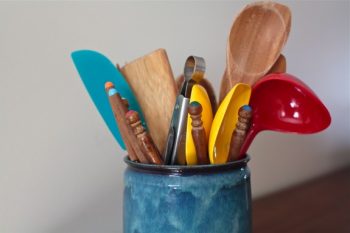 If you don't have a container for your kitchen utensils just use a fun vase, jar, or cup you like that you can store them all in. It's so nice to keep everything in place and easy to access when you need them.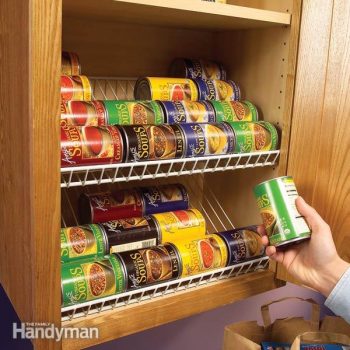 Use closet racks in your kitchen to create your own rotating can shelves! How cool is this? It's a genius idea and it's affordable!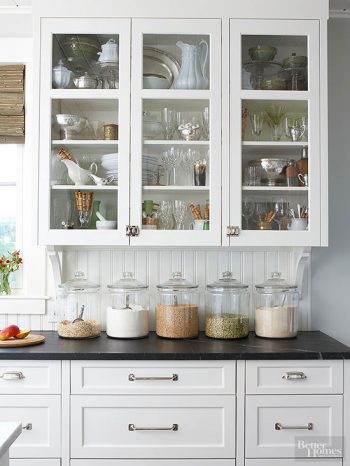 Use big jars to store dry food items! This looks nice and clean in a kitchen and will give you a lot of room for food items. It also looks so much better than having big, bulky looking boxes.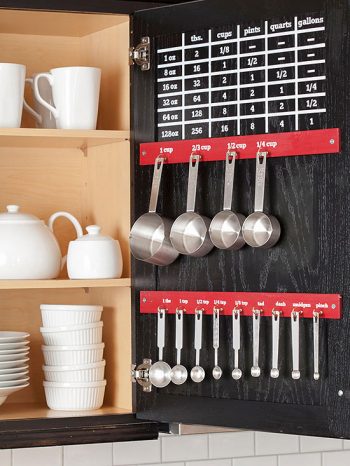 Store all of your measuring cups inside your kitchen cabinets. This is such a clever idea! You will be amazed at how many you can fit inside of the doors.